The door repair industry in New York City is a complex landscape, with many elements to consider when attempting repairs or installations. It requires knowledge of the city's building codes, as well as understanding the intricacies and details of different types of doors.
To gain insight into the world of NYC door repairs, this article will feature an interview with two experienced professionals who have decades of experience working in the field. They will discuss their thoughts on modern trends, common problems, safety protocols and more.
This unique Q&A style provides readers with direct access to the expert advice that these figures can provide about all aspects of door repair work.
Common Problems In Door Repair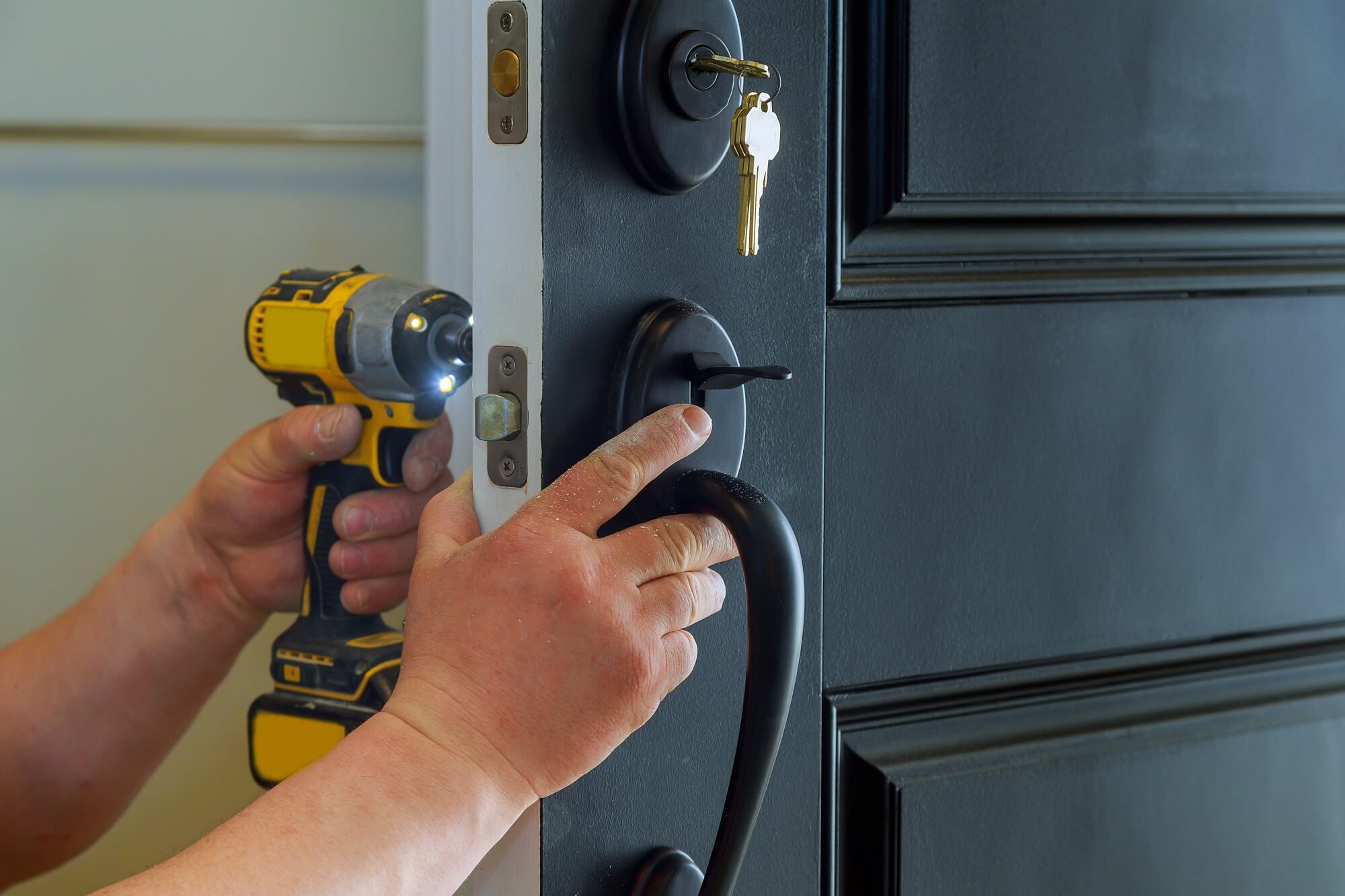 Ironically, the most common problem in door repair is not actually repairing a door but rather installing it. This can be especially true for larger doors or those requiring additional security locks.
In some cases, poorly installed doors may compromise the security of an entire building — a nightmare for any property owner! What's more, incorrect installation could lead to non-compliance with NYC building codes; something that no business wants to endure.
To move on from this challenge, next we will explore how door repair and NYC building codes are closely intertwined.
Doors And Nyc Building Codes
When it comes to the types of doors used in NYC, there are a variety of regulations and guidelines that must be followed.
New York City's building codes require that all residential buildings have fire-rated steel or wooden doors installed, while commercial establishments may use other materials such as aluminum alloy and hollow metal.
It is important for installers to understand these building code requirements when planning door repair projects, so that the proper type of material is used for each situation.
Fire safety is also an important consideration, with certain floor levels requiring additional fireproofing measures due to their proximity to public spaces.
Understanding these nuances can help ensure regulatory compliance and successful completion of any door repair project in NYC.
Moving forward, careful attention must be paid to safety protocols and best practices when installing new or repairing existing doors in order to achieve optimal results.
Safety Protocols And Best Practices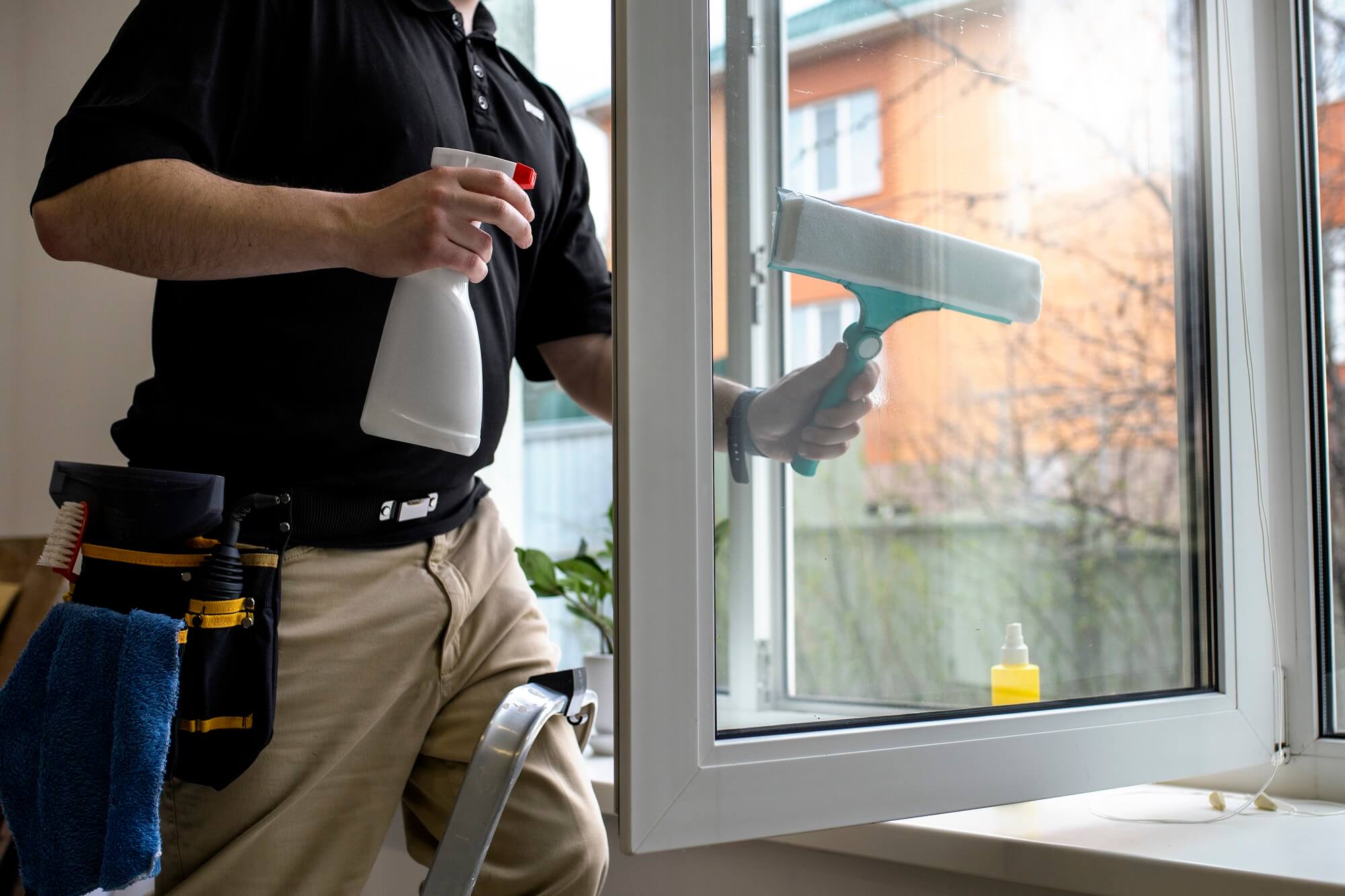 Door repair professionals are tasked with the responsibility of providing a safe environment for all involved. Lock installation, weatherproofing and other security measures must be taken to ensure that doors remain secure and free from tampering or damage.
The industry has developed rigorous safety protocols to guarantee that repairs are done correctly, efficiently and without incident. These include using specialized tools when necessary, wearing protective clothing and adhering to strict guidelines regarding hazardous materials handling.
Additionally, best practices such as double-checking measurements before installation can help prevent costly mistakes down the line. By following these procedures diligently, door repair technicians can rest assured knowing they are keeping their customers safe while providing quality service.
With this in mind, it is clear why advances in technology and materials have become so important in today's market – ensuring that even the most complex jobs can be completed quickly and safely.
Advances In Technology & Materials
The advances in technology and materials used to repair doors have revolutionized the industry. Automation systems, robotics, energy efficiency, and computer-controlled cutting machines are just a few of the latest technological breakthroughs that can improve door repair processes significantly.
These new technologies provide major benefits for both professionals as well as homeowners and DIYers:
For Professionals:
● Automation systems reduce labor costs by streamlining the operation process.
● Robotics allows technicians to access tight spaces with precision and accuracy.
● Energy efficient designs increase fuel savings while reducing carbon emissions.
For Homeowners and DIYers:
● Computer-controlled cutting machines ensure precise measurements and cuts that result in higher quality products.
● Improved insulation materials lower operating costs over time due to increased energy efficiency.
● Advancements in safety features help protect against potential accidents or injuries during repairs.
By utilizing these technologies, door repair professionals can deliver more accurate results faster than ever before. In turn, this increases customer satisfaction levels while also advancing the overall development of the door repair industry as a whole.
Transitioning into tips for homeowners and DIYers will further expand on ways individuals can take advantage of these advancements to their benefit.
Tips For Homeowners And Diyers
Homeowners and DIYers who are looking to take on the daunting task of repairing a door should be aware of all associated costs. From materials to labor, it is important that one estimates the overall cost before beginning any work.
When selecting a new door, consider factors such as durability, safety features, design elements, and longevity; these criteria can make or break a successful installation. As if navigating a maze in the dark, choosing incorrectly can lead to extra expenses down the line.
By investing in quality products and taking advantage of helpful resources like online tutorials and user reviews, homeowners will ensure their projects are completed with success. The challenge may seem overwhelming at first but with knowledge comes confidence – both in terms of understanding what's needed for the job and knowing how much money it'll take to get it done right.
Frequently Asked Questions
Q: What Is The Average Cost Of Door Repair In Nyc?
A: When considering the average cost of door repair in New York City, it is important to consider the various factors that make up the total price.
Depending on whether one needs just a replacement or an entirely new installation, labor costs can vary significantly.
Additionally, there are different material types for doors which will affect the overall cost as well. For example, wood doors tend to be more expensive than metal ones due to their higher quality and durability; however, if one opts for a cheaper material such as vinyl or fiberglass they may save money in the long run.
It is also worth noting that regardless of material type chosen, hardware such as handles and locks must be taken into account when pricing out door repair.
Q: What Is The Most Common Type Of Door Repair In Nyc?
A: Tackling the most common type of door repair in NYC can be a daunting task, particularly when considering the varied door material and accessibility issues.
As an industry expert, one must remain cognizant that many factors come into play such as materials used, age of doors, and any specific requirements for safety or security.
Not only does this dictate the cost associated with the repair but also affects how easily and quickly it is completed.
Of course, quality should always be taken into consideration to ensure both longevity and satisfaction with the repaired door.
Q: How Long Do Door Repairs Typically Take?
A: Door repair times can vary depending on the type of door and the complexity of repairs.
Certain types of doors, such as metal or wood, may take a longer time to fix due to their heavier weight and more complex construction compared to lighter-weight materials like vinyl or fiberglass.
In addition, specialized tools are often required for certain types of door repairs which also adds additional time to the repair process.
On average, most door repairs in NYC will take several hours with experienced technicians using professional equipment and techniques.
Q: What Is The Most Cost-Effective Way To Repair A Door In Nyc?
A: Door repair in NYC can be an expensive endeavor, however there are cost-effective methods that allow for effective repairs.
One of the most important things to consider when assessing the costs is the materials used – some door materials will require more extensive installation which can lead to higher prices than other less costly options.
Furthermore, it's a good idea to research different installation companies and compare their rates so you can make sure you're getting the best deal possible.
With careful consideration of door materials, as well as researching local installation companies and comparing their rates, those looking to repair a door in NYC can find cost-effective solutions.
Q: What Type Of Warranty Do Door Repair Companies Offer?
A: Door repair companies typically offer varying levels of warranty that cover the parts used in a repair.
Depending on the type and condition of the door, some warranties may only cover certain components such as locks or hinges while others might include an extended warranty for all door parts.
Additionally, there are also different options available when it comes to repairs – from full replacements to minor fixings.
Conclusion
The door repair industry in NYC is a complex one. With the right knowledge and expertise, individuals can be well prepared to handle any type of repair. Understanding the typical cost of repairs as well as what kind of warranty may be included with certain jobs will help people make informed decisions when it comes to their door repair needs.
Additionally, learning about the most common types of door repairs in NYC and how long these projects usually take can help homeowners get an accurate timeline for completion. It's incredible just how much goes into making sure that doors are repaired correctly so they last for years to come!
Finding the most cost-effective way to repair a door in NYC should also be top priority for those looking for professional services. Many companies offer competitive prices that fit within your budget while still delivering high quality service. This means you don't have to sacrifice quality over price when finding someone who knows what they're doing.
Finally, although there isn't always a guarantee that every repair job will go smoothly, having access to experienced professionals ensures results worthy of a standing ovation – no matter how tricky the project may seem at first glance! So if you ever find yourself needing some assistance with door repair in NYC, know that there is plenty of reliable help out there ready and waiting to provide you with stellar service from start to finish.