Businesses in New York City face a highly competitive market, making it difficult to stand out from the crowd. In order to differentiate their products and services, NYC businesses must consider how they can utilize design elements in order to gain an advantage over their competition.
One effective tool that many businesses overlook is the use of glass doors. Installing glass doors can be an important addition that allows businesses to express their unique character while providing practical benefits such as increased security and natural lighting for customers.
This article will discuss in further detail how glass doors are able to help NYC businesses make a statement and stand out from competitors.
Increased Security
Installing glass doors in your NYC business provides an enhanced level of safety as it allows you to monitor and control who is entering and exiting the premises.
Additionally, these transparent barriers create a physical barrier between yourself and potential intruders, reducing noise levels for increased comfort.
Moreover, their sleek design can add to the overall aesthetic appeal of your space – making them not only functional but fashionable too.
In sum, glass doors provide more than just security benefits; they are also aesthetically pleasing additions that contribute to the look and feel of any commercial space.
Improved Aesthetics
As a content marketing strategist, it is essential to consider the potential of glass doors in improving aesthetics and standing apart from a crowded market.
Updated designs can give an elegant look while still providing energy savings and convenience—all without spending too much money or taking up too much space.
In addition, they can be used to create distinct areas within larger spaces, such as private offices or meeting rooms, which adds visual interest and provides greater flexibility for businesses.
By embracing this modern trend, businesses can easily set themselves apart and make their mark on the NYC skyline.
With increased natural lighting just around the corner, companies are sure to see even more benefits ahead.
Increased Natural Lighting
Glass doors can offer a number of benefits for businesses in NYC looking to stand out in a crowded market.
Not only do glass doors help create an inviting atmosphere, but they also provide increased natural lighting and improved energy efficiency, both of which are important considerations for any business.
Additionally, glass doors have excellent thermal insulation characteristics that can help keep your building warm during winter months while helping reduce monthly utility costs.
The added visibility provided by glass doors is the ultimate benefit to any business.
These stylish pieces of décor allow potential customers passing on the street to easily look inside and gain insights into what your company offers without ever having to set foot inside.
This improved brand visibility will enable you to reach more people with less effort than traditional advertising methods and could result in greater long-term sustainability for your business.
As such, investing in quality glass door installations is an ideal choice for companies seeking success in New York City's highly competitive market.
From here, we can move on to consider how these investments may improve brand visibility even further.
Improved Brand Visibility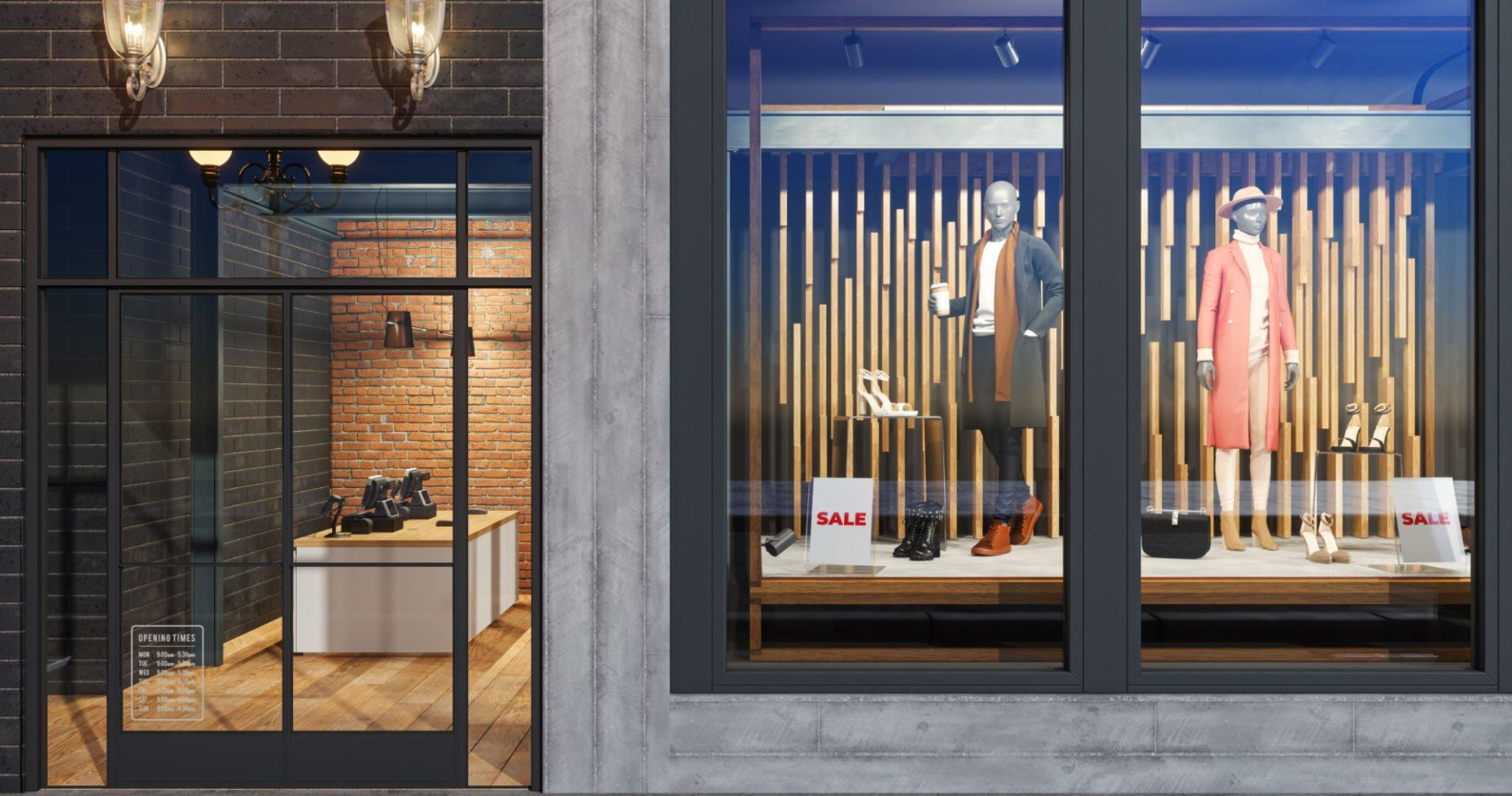 The natural lighting that glass doors bring to your NYC business also provides increased visibility and improved branding.
This heightened brand awareness can be further harnessed through the use of creative signage or logos on the door itself, creating an eye-catching entrance to draw attention from passersby and potential customers.
The ability to showcase a company's logo as well as subtle messaging in this manner gives businesses greater control over how they present themselves to their customer base; thereby giving them more opportunities for higher visibility among competitors.
Ultimately, these changes will lead to an enhanced customer experience, allowing your business to stand out in the crowded market.
Enhanced Customer Experience
It may come as a surprise, but one of the most effective ways to make your NYC business stand out in a crowded market is by investing in glass doors.
By providing enhanced accessibility and efficiency, these seemingly simple solutions can actually have a huge impact on customer experience.
Not only do they allow customers to easily enter the premises without having to wait for someone else to open them manually, but they also provide businesses with greater control over their environment while still giving customers an inviting entrance.
Moreover, modern glass doors are not only aesthetically pleasing; they also increase energy efficiency due to improved insulation properties.
In short, when it comes to making your business memorable — and more profitable — you can't go wrong with today's stylish and efficient glass door options.
Frequently Asked Questions
Q: How Much Does It Cost To Install Glass Doors In A Nyc Business?
A: Installing glass doors in a NYC business is an investment that can pay off in terms of energy efficiency and design options. When considering the cost, it is important to factor in the size of the space, existing infrastructure, and whether a contractor or DIY project would be best.
Depending on these factors and the type of door chosen, prices for installation can vary from hundreds to thousands of dollars. It is possible to find quality glass doors at competitive rates; however, as with any significant purchase, research should be done before making a decision.
Q: What Type Of Glass Doors Are Best For Businesses In Nyc?
A: Glass doors serve as a powerful symbol of progress and modernity, making them the perfect choice for businesses in NYC looking to stand out from their competitors.
High-quality glass door systems provide both energy efficiency and aesthetic appeal that is second to none; they are designed with sustainability and style in mind, drawing attention to your establishment while providing superior insulation benefits.
With so many options available on the market today, it can be difficult to determine which type of glass door will best suit your business needs – but rest assured knowing that an investment in quality is sure to pay off in terms of increased customer satisfaction, reduced energy costs, and improved overall appearance.
Q: Are There Any Regulations To Consider When Installing Glass Doors In A Nyc Business?
A: When considering installing glass doors in a business located in New York City, there are some regulations and guidelines to be aware of.
Accessibility guidelines must be taken into account due to the Americans with Disabilities Act (ADA). This includes making sure the door is wide enough for wheelchair access, as well as having accessible hardware like levers or handles that can easily be used by people with disabilities.
Additionally, maintenance requirements should also be considered when installing glass doors, such as ensuring they are properly sealed and secured.
Taking these accessibility and maintenance regulations into consideration will help businesses ensure they meet all applicable legal standards while still enjoying the benefits of an attractive glass entranceway.
Q: How Can A Business Ensure That Glass Doors Remain Secure And Safe?
A: When installing glass doors in a NYC business, it is important to ensure that the door locks are secure and adhere to safety standards.
To do this, businesses should consider purchasing high-quality door locks with advanced security features such as deadbolts and keypads.
Additionally, they should consult local regulations for any additional requirements regarding building codes or other safety protocols.