The installation of custom doors in New York City businesses is an important process to ensure the safety and security of customers, employees, and property. It also provides a unique aesthetic that sets businesses apart from their competitors.
This article will discuss the steps necessary for upgrading NYC businesses with custom door installations, focusing on both interior and exterior applications.
Custom doors offer many benefits in terms of durability, energy efficiency, security, privacy, convenience and cost savings over traditional building materials such as wood or plastic. They are available in various sizes, shapes and colors to suit any business's individual needs. Furthermore, they can be tailored to meet specific requirements including fire ratings and noise reduction capabilities.
Proper installation is key to ensuring optimum performance of these products; therefore it is essential that qualified professionals handle this task.
Benefits Of Custom Doors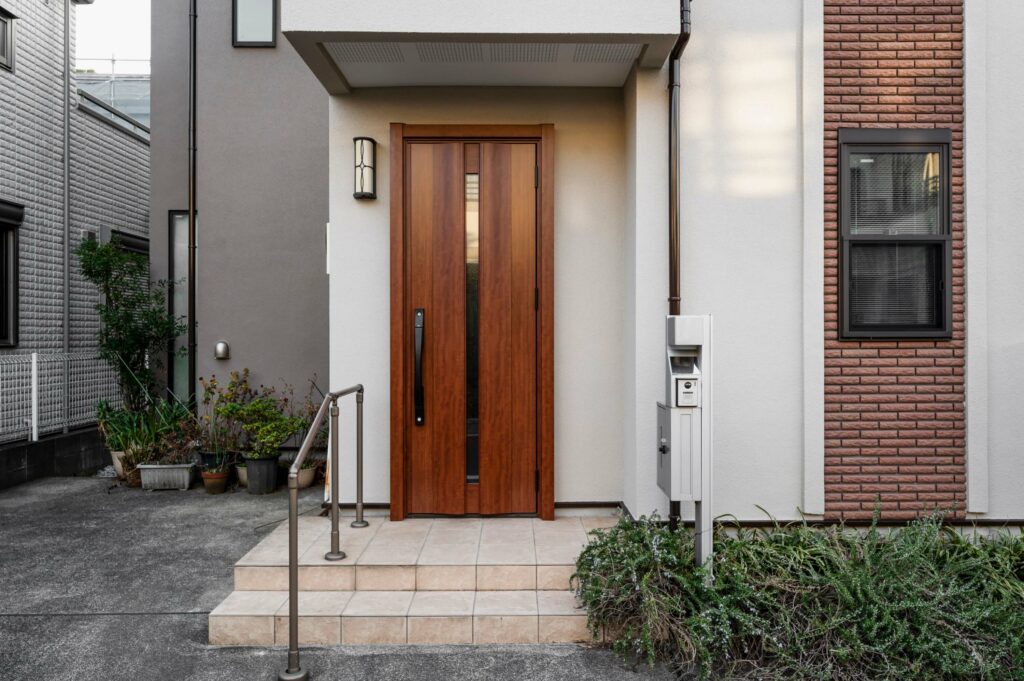 Upgrading your business with custom doors can be a transformative experience for any organization. By installing the right door, you can unlock new levels of durability benefits and design flexibility – allowing you to bring life and vibrancy to even the most mundane spaces.
As an installation expert, I will use my knowledge and expertise to help you identify which doors are best suited for your specific needs, helping ensure that no matter what type or style of door you select, it is fit for purpose and meets all necessary health & safety regulations.
With this guide in hand, let us now turn our attention towards choosing the perfect door for your business.
Choosing The Right Door For Your Business
Custom doors offer numerous advantages when it comes to upgrading a business in NYC. From design options that can match the aesthetic of any commercial space, to weatherproofing and improved energy efficiency, custom doors are an ideal choice for many businesses.
However, choosing the right door is only half of the equation – professional installation is essential for maximum performance. Professional installers understand how to properly fit a new door into its frame with minimal disruption or damage to existing structures, allowing your business's upgrade project move forward without unnecessary delays or costly mistakes.
With the help of experienced installers, you can look forward to enjoying all the benefits that come with custom doors for years to come. Moving ahead, proper installation will be key to ensure those benefits are realized fully.
Professional Installation For Maximum Performance
When upgrading your NYC business with custom doors, it is essential to ensure that the installation process is conducted in a professional manner. This will allow for maximum performance of the door and improved security and energy efficiency.
A great analogy can be made here to an expert race-car driver: just like they require their vehicle to be tuned up before hitting the track, you should also make sure that your custom doors are installed by professionals who understand what it takes to secure them properly and maximize their performance.
To achieve these goals, key considerations must be taken into account during the installation process.
Key Considerations For A Successful Installation
When installing custom doors for a business in NYC, there are several key considerations that should be taken into account.
These include:
– Ensuring the building requirements for installation are met; this may involve checking with local authorities and obtaining any necessary permits or approval prior to installation.
– Establishing an efficient access control system to ensure that only authorized personnel have entry to certain areas of the premises.
– Considering whether additional security measures such as CCTV systems need to be included in the setup.
– Making sure all fixtures, fittings, hardware, and other components meet safety standards and comply fully with relevant regulations.
Taking these steps can help ensure a successful installation process, minimizing potential disruption while delivering maximum efficiency and secure protection for your business.
Frequently Asked Questions
Q: What Types Of Materials Are Used To Make Custom Doors?
Ans: Custom doors can be made from a variety of materials, each providing their own unique advantages.
Wooden doors are known for their durability and attractive appearance while steel doors provide superior strength and security.
Depending on the needs of your business, there may be other factors to consider when selecting the right material such as fire resistance or soundproofing capabilities.
It is important to consult with an experienced custom door installation expert who can help you identify the best options based on your specific requirements.
Q: How Long Does It Take To Install A Custom Door?
Ans: Installing a custom door can be an arduous task, akin to threading the eye of a needle. It requires precision and expertise in order for it to fit seamlessly with your business's aesthetic.
Depending on the size, style, finish options, and other factors such as weather conditions or existing frames that need removal, it may take anywhere from one day all the way up to several weeks before completion.
Experienced professionals should have the knowledge and resources necessary to ensure each step is done carefully and correctly so you can get back to running your business without worry.
Q: What Is The Cost Of A Custom Door?
Ans: The cost of a custom door depends on the size and style chosen. Different sizes of doors require different amounts of material, labor, installation time, etc., which affects the total price.
Additionally, various types of doors have unique elements such as locksets and trim that can increase or decrease the overall expense.
Ultimately, it is important to consider all aspects involved in order to get an accurate estimate for your specific project.
Q: Are Custom Doors More Secure Than Standard Doors?
Ans: Custom doors are often seen as a more secure option than standard doors due to the fact they can be fitted with additional door locks, security systems and other features that make it harder for potential intruders to gain access.
When installed correctly by an experienced custom door installation expert, these extra security measures can provide superior protection from unauthorized entry into any premises.
Q: What Kind Of Warranty Does A Custom Door Come With?
Ans: Custom door installations are becoming increasingly popular in NYC businesses due to the longevity and security of such doors.
On average, custom doors have a lifespan that is twice as long as standard door models, making them an investment worth considering.
When it comes to warranties on these products, many manufacturers offer coverage for up to 15 years at minimal cost.
This means customers can rest assured knowing their new custom door will remain in optimal condition throughout its lifetime with proper maintenance and upkeep.
By installing a custom door, business owners can look forward to reduced repair costs over time while improving the security of their premises.
Conclusion
A custom door can be a great way to upgrade the look and feel of any business in New York City. But, it is important to understand the available materials, installation process, cost, security level, and warranties associated with installing a custom door.
By researching these topics thoroughly prior to making a purchase decision, one can ensure that they are getting the most value for their money when upgrading their NYC business with a custom door.
The options for material used in creating custom doors vary greatly; from wood to metal and even glass panels. Depending on what look one is aiming for and how much weight will be placed upon the door itself will dictate which option should be chosen.
It is also important to factor in time spent during installation since this may vary depending on complexity or size of the project.
Finally, there are several aspects related to cost that must be considered including labor costs as well as warranty length and coverage offered by each provider before selecting a specific option. Additionally, it is worthwhile exploring whether or not an upgraded security system might be necessary when replacing standard doors with more decorative ones.
In conclusion, though investing in quality custom doors can yield great rewards both aesthetically and financially – it requires thorough research beforehand so as to maximize return on investment while avoiding costly mistakes down the line.