In today's world, energy efficiency is a major consideration for business owners. Therefore, it is important to understand the wide range of benefits that come with installing energy-efficient doors in New York City businesses.
This article will explore the advantages associated with energy-efficient doors, including cost savings and improved environmental sustainability. Additionally, this article will provide guidance on how best to select an appropriate door system for a particular business context.
The selection of energy-efficient doors offers numerous potential benefits for businesses located in NYC. For example, such doors can result in reduced utility costs due to their ability to reduce heat transfer both into and out of buildings during different times of year.
Furthermore, installation of these types of doors can often qualify businesses for various rebates or incentives offered by local utilities and governments. In addition to financial savings, use of energy-efficient doors also has the benefit of helping improve air quality and reducing carbon emissions within urban areas.
Cost Savings From Utility Bills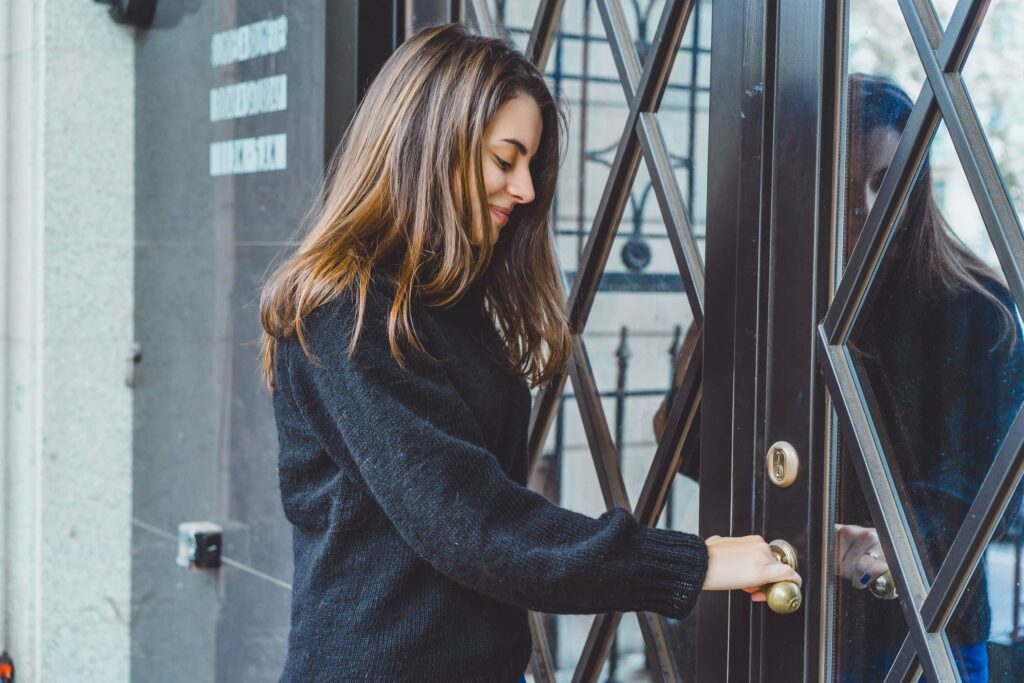 Investing in energy-efficient doors for a business in NYC is an excellent way to save on utility costs.
Picture the sun beating down on the exterior of your building, and imagine how much cooler it could be with insulated doorways that keep out heat.
This type of insulation would also reduce maintenance costs due to its increased durability over traditional door materials, allowing you to focus resources elsewhere.
As well as providing cost savings from reduced energy usage, these doors can provide additional benefits such as improved environmental sustainability.
Improved Environmental Sustainability
The installation of energy-efficient doors in your NYC business not only reduces utility bills, but also provides the potential to contribute to improved environmental sustainability.
By opting for an energy efficient door system, you can reduce emissions and conserve energy that would otherwise be wasted on inefficient or outdated models.
Additionally, this will qualify your business for rebates and incentives from local and federal programs designed to encourage businesses to invest in green technology.
These savings can add up quickly over time as many businesses are able to recoup their investment costs within two years due to these incentive programs.
In addition, it is important to note that investing in energy-efficient doors could potentially save even more money over the long term by reducing maintenance costs associated with frequently replacing traditional doors.
Qualifying For Rebates And Incentives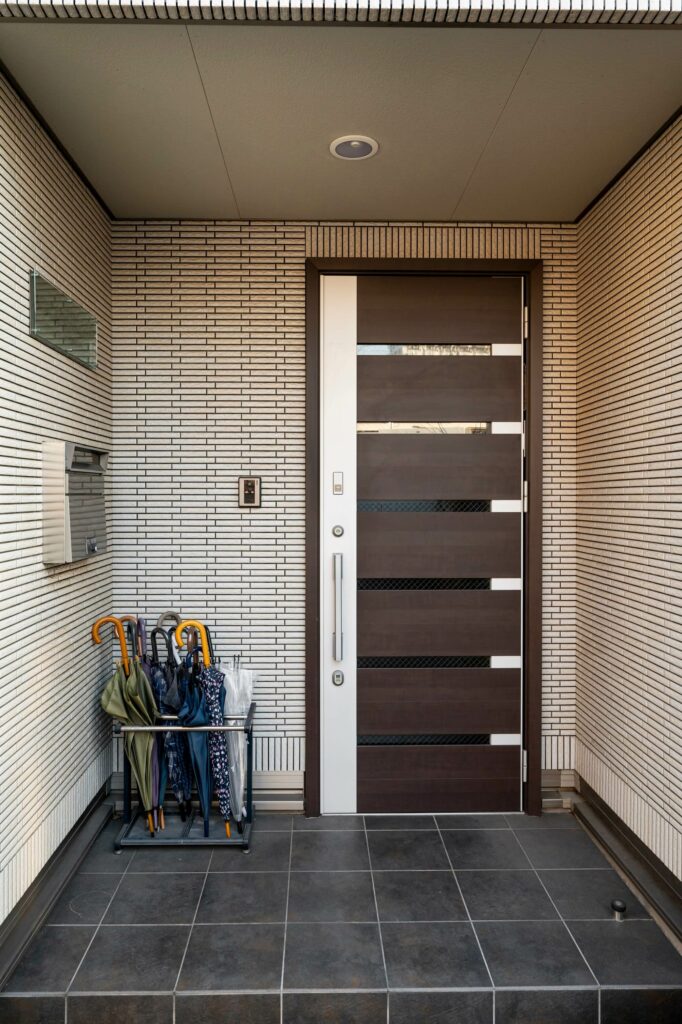 As business owners look to improve their energy efficiency, they may be surprised to learn that the installation of energy-efficient doors in NYC businesses can lead to reduced energy usage and associated savings.
According to recent data from the US Department of Energy, an estimated 20% reduction in energy use could be achieved by replacing existing doors with advanced insulated models.
Not only this, but businesses may also qualify for tax deductions or rebates when investing in these products. This offers a great opportunity for business owners looking to reduce their operational costs and gain additional benefits over time.
Moving forward, it is important to understand how air quality benefits and carbon reduction are possible with energy-efficient door installations.
Air Quality Benefits And Carbon Reduction
The benefits of energy-efficient doors for businesses in NYC extend beyond the availability of rebates and incentives.
In addition to reducing noise pollution, these doors also provide superior insulation against heat transfer, helping reduce carbon emissions while improving air quality.
This is due to their ability to act as an effective barrier between indoor and outdoor environments, preventing heated or cooled air from escaping outside.
Additionally, their advanced design offers higher levels of thermal efficiency when compared with standard door models; meaning that less energy is needed to maintain comfortable temperatures indoors.
As a result, both small and large business owners can benefit significantly from investing in energy-efficient doors.
Frequently Asked Questions
Q: How Long Will It Take To Install Energy-Efficient Doors?
Ans: Installing energy-efficient doors is a wise choice for any business looking to reap the benefits of reduced energy costs. As such, it is important to understand how long this installation process typically takes as well as what advantages are gained through making the switch.
To put it simply, installing energy-efficient doors can be likened to finally taking that deep breath after a hard day's work; while some short-term effort is required, the resulting relief from maintenance and operating costs makes it all worth it in the end.
Depending on the size and scope of your NYC business, the average time for installation could take between one day and two weeks. However, with careful planning and an experienced team at hand, businesses can look forward to saving up on their monthly electricity bills and reduce their overall maintenance costs substantially.
Q: Are Energy-Efficient Doors More Expensive Than Regular Doors?
Ans: The cost benefit of energy-efficient doors versus regular doors is an important consideration for businesses.
In general, eco-friendly solutions can be more expensive than traditional products and services; however, the long term savings in terms of energy efficiency may outweigh initial costs.
With proper research, NYC business owners can assess whether investing in energy-efficient doors will provide a suitable return on investment over time.
Q: Are Energy-Efficient Doors Available In Different Sizes And Styles?
Ans: Energy-efficient doors are available in a variety of sizes and styles, making them suitable for any business.
Energy ratings are assigned to each type of door based on their ability to control climate, with higher ratings representing better energy efficiency.
Furthermore, many manufacturers also offer customized solutions tailored specifically to the needs of the customer's business.
As such, businesses can select an option that meets both their style and energy requirements without sacrificing either one or the other.
Q: Is Professional Installation Required For Energy-Efficient Doors?
Ans: Professional installation is often required for energy-efficient doors as a means of ensuring the maximum amount of energy savings and cost savings.
While most homeowners are able to install these types of doors themselves, it is important that businesses consider professional installation in order to reap all of the advantages associated with energy-efficiency.
A qualified energy efficiency expert or consultant can provide advice on the best installation method and ensure that all steps are taken to maximize energy savings.
Furthermore, they will be able to advise on any additional measures needed to further reduce costs over time.
Q: Are Energy-Efficient Doors Suitable For All Types Of Businesses?
Ans: Energy-efficient doors are suitable for all types of businesses, as they can be tailored to the specific needs and requirements of a variety of commercial environments.
These doors offer significant environmental benefits, such as reducing air infiltration and decreasing the amount of energy required to heat or cool a building.
Additionally, since these doors use less energy than standard models, they can help reduce overall heating costs over time.
Furthermore, due to their superior insulation properties, energy-efficient doors provide excellent soundproofing qualities and increased security compared to standard doors.
Conclusion
The installation of energy-efficient doors is a wise investment for any New York City business. Energy-efficient doors provide numerous advantages to businesses, including improved insulation and reduced energy costs. These doors are also aesthetically pleasing and come in different sizes and styles to suit any type of business.
Professional installation may be required, but the time frame necessary can vary depending on the size and complexity of the project. It is true that energy-efficient doors require an initial financial outlay; however, this cost will eventually be offset by savings on heating and cooling bills due to their superior insulation properties.
In addition, many companies offer incentives such as tax credits or rebates when businesses make efforts to reduce their carbon footprint through eco-friendly investments like energy-efficient doors. Energy efficient door systems benefit all types of businesses from small retail stores to large commercial buildings.
Not only do these solutions help keep interior temperatures comfortable without wasting electricity, they also add value to premises both financially and visually. As such, investing in energy efficient doors should not be seen as an expense but rather a smart long term decision for any NYC business owner looking for ways to save money while remaining environmentally conscious.