High-speed doors are an essential component of any NYC business. These specialized entrance and exit points provide numerous benefits to a company, such as increased safety, improved efficiency, and cost savings.
This article will examine the advantages that high-speed door installation can bring to businesses operating in New York City.
High-speed doors provide unparalleled security for personnel entering or exiting a building. They open quickly when necessary yet remain securely shut at all other times. Furthermore, they are designed with various features to ensure maximum protection against intruders and harsh weather conditions.
Additionally, their insulated construction keeps energy costs low by helping maintain optimal interior temperatures year round. Lastly, the automatic opening system saves time while also allowing staff members to enter or leave without having to manually unlock the door each time it is opened and closed.
Increased Security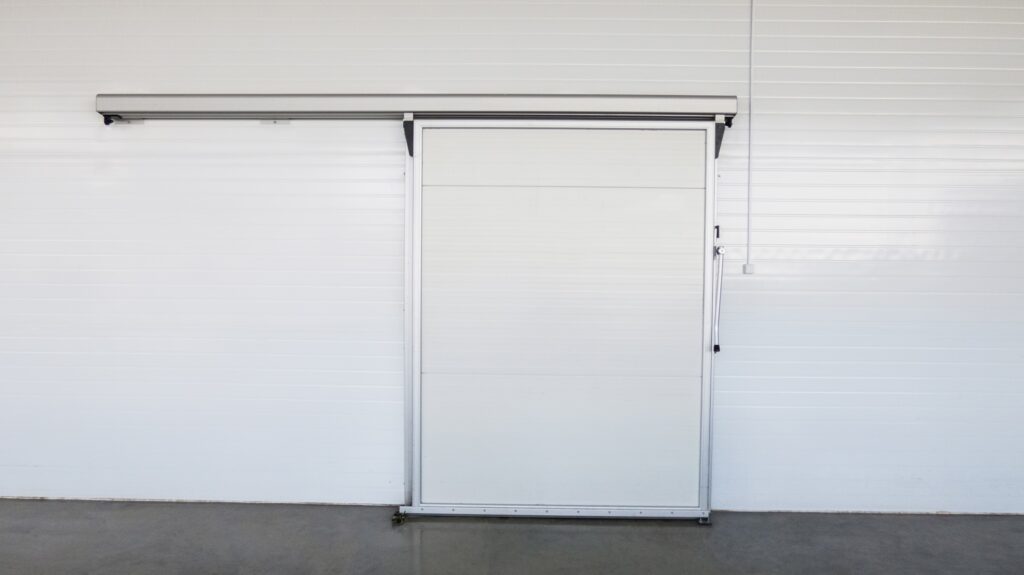 High-speed doors provide enhanced safety and accessibility for businesses in NYC.
These specialized door systems are designed to secure a space quickly and efficiently, while also allowing authorized personnel quick access into the area without sacrificing security.
Their ability to close promptly helps prevent unauthorized individuals from entering, while their sensors help ensure that employees can enter safely with minimal disruption or danger.
Additionally, these high-speed doors offer improved visibility through glass panels that allow greater surveillance of incoming and outgoing traffic.
This offers an additional layer of protection against criminal activity and enhances overall safety inside the building.
As such, installing high-speed doors is an effective way to increase both safety and accessibility for any business in NYC.
Improved Efficiency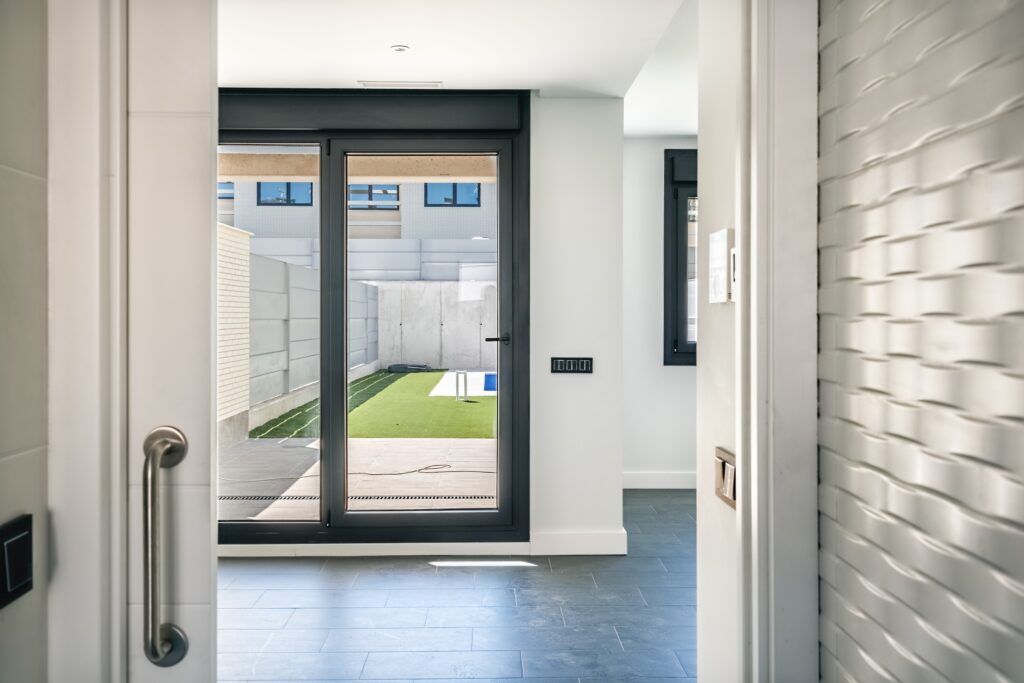 High-speed doors provide a number of efficiency benefits for businesses. These include reduced downtime, improved workflow and cost savings.
High-speed door installation helps to reduce the amount of time required when entering and exiting buildings by creating quicker access points. This allows personnel to move in and out with greater speed while still maintaining security protocols such as card swipes or biometric scans.
Furthermore, installing high-speed doors can lead to increased productivity due to less waiting time and fewer disruptions caused by slower entryways. Additionally, these improvements will result in lower operational costs over time as energy is used more efficiently and staff are able to focus on their tasks with less interruption.
As a result, businesses that invest in high-speed door installations often find themselves enjoying long term economic benefits from improved efficiency.
Cost Savings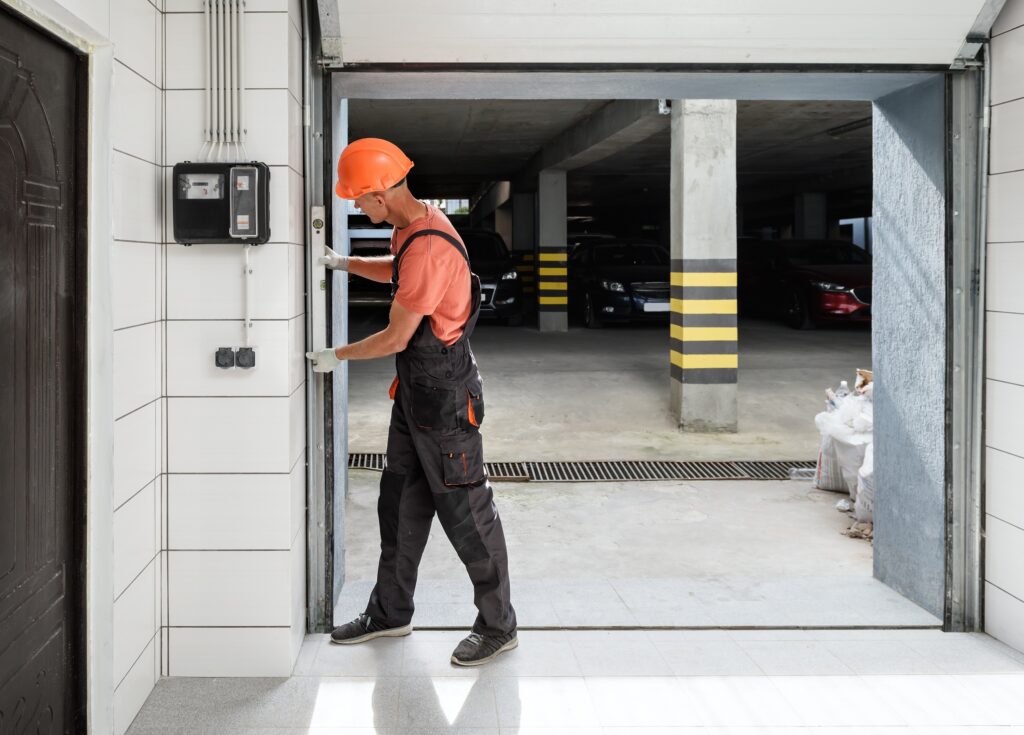 Investing in high-speed doors for your NYC business is a decision that can provide a variety of benefits beyond the convenience they offer. In addition to reduced waste, enhanced safety and improved energy efficiency, cost savings are also an important factor to consider.
Cost savings come from installation and operational costs associated with slow-moving or manually operated doors; these include:
Labor Savings – Automated high-speed doors require less maintenance than manual doors and reduce labor costs due to fewer service requirements.
Energy Costs – High-speed doors open quickly and close tightly reducing temperature fluctuations which help maintain consistent temperatures while keeping dust, debris, pests, moisture out of the building. This helps keep HVAC systems running at optimal levels leading to lower energy bills.
Maintenance & Replacement Costs – Industrial grade high speed door installations have longer life expectancy compared to conventional door solutions because they are designed to perform under heavy use conditions as well as extreme weather conditions such as hurricanes or blizzards without compromising performance or durability over time. Investing in durable industrial quality high-speed door installation reduces replacement costs over time relative to other entry solutions.
By understanding the various ways installing a reliable high speed door system into your NYC business can save you money, you will be able to make an informed investment decision that will benefit your bottom line now and into the future. With this knowledge of potential cost savings in mind, next we turn our attention towards how investing in high-speed doors can lead to increased energy efficiency.
Energy Efficiency
Installing high-speed doors in your NYC business can also bring energy efficiency benefits. Such a system helps to reduce heat loss and maintain the desired temperature, resulting in lower utility bills.
In addition, these doors are designed to reduce noise levels inside the facility while providing enhanced safety features such as motion sensors so that the door opens and closes only when it is necessary.
They also provide protection from wind, dust, snow and rain infiltration, thus further reducing energy costs over time.
With all of these advantages in mind, investing in high speed doors for your business may be an ideal solution for improving both cost savings and energy efficiency.
Frequently Asked Questions
Q: How Long Does It Take To Install A High-Speed Door?
Ans: The installation of a high-speed door typically takes one day to complete. Depending on the size, complexity and scope of the project, it could take more or less time.
While there may be some disruption during installation, businesses can rest assured that they will benefit from energy savings in the long run. High-speed doors are designed to create an airtight seal when closed, meaning cold air is kept out and warm air stays inside; this ultimately leads to reduced energy costs over time.
Q: What Is The Difference Between A High-Speed Door And A Regular Door?
Ans: High-speed doors offer numerous advantages when compared to regular doors, particularly in the areas of energy savings and noise reduction.
On average, high-speed doors can reduce energy loss by up to 50%, while also reducing outside noise levels by 25%.
Furthermore, they are much more durable than traditional door systems due to their reinforced construction and superior materials.
Additionally, high-speed doors have a greater level of automation with sensors that detect movement in order to open or close as needed.
This makes them ideal for businesses looking for speedier access through their entrance ways without compromising on security.
Q: How Much Does A New High-Speed Door Cost?
Ans: High-speed doors are a great option for businesses in NYC looking to reduce energy costs and noise levels. The cost of installation varies depending on the type of door, size, and other factors such as automation capabilities.
Generally speaking, high-speed doors offer excellent value for money when compared to traditional models due to their increased energy efficiency and noise reduction benefits. Furthermore, professionals can provide detailed advice about which style is best suited for your business's needs.
Q: Are There Any Safety Considerations To Take Into Account When Installing A High-Speed Door?
Ans: High-speed doors are an essential component of any business, but it is important to consider the safety considerations that come with their installation.
Allegorically speaking, high-speed doors form a barrier between the hustle and bustle of the outside world, and the inner workings of your business.
This barrier can provide much needed noise reduction while also increasing energy efficiency.
As a professional high-speed door installation consultant, I recommend taking into account factors such as climate control, security needs, durability in busy environments and emergency power supply when determining which type of door is right for you.
Q: Are High-Speed Doors Weatherproof?
Ans: High-speed doors are designed to be weatherproof, meaning that they can withstand extreme temperatures and precipitation.
The material used for the construction of these doors is highly durable and able to resist corrosion over time.
Additionally, high-speed doors offer noise reduction benefits as well as improved energy efficiency due to their insulation properties.
When installed correctly, they will provide your business with a reliable solution against inclement weather conditions while also reducing operational costs in the long run.
Conclusion
The installation of high-speed doors in New York City businesses is becoming increasingly popular due to the many benefits they provide. From improved safety and security, to more efficient energy usage, there is no doubt that a high-speed door can be an excellent investment for any business.
The cost, time required for installation and weatherproofing capacity should all be taken into account when considering this upgrade.
Overall, installing a high-speed door in your NYC business could be one of the best investments you make. Not only does it help create a safe environment for employees and customers alike, but also helps reduce energy costs by ensuring optimal insulation throughout the entire facility.
Offering added protection from harsh weather conditions as well as intruders, these doors have become essential components on many commercial buildings across the world – just like Prometheus bringing fire from Mount Olympus to humanity below.
By investing in a quality product that meets your specific needs, your company will benefit from increased efficiency and security with minimal effort or disruption. With reliable solutions available such as rollup door operators and impact traffic doors offered by industry experts, you can trust that you are getting the highest standard of performance at the right price point.