Smart locks are becoming increasingly popular for businesses in New York City. This technology allows business owners to maintain increased control over their facilities, deter break-ins and vandalism, monitor access activity, and reduce the time spent on manual lock management tasks.
Installing smart locks offers a number of advantages that can help keep NYC businesses secure while reducing operational costs. This article will explore the benefits of installing a smart lock system for New York City businesses. It will discuss how different types of smart locks can be used to enhance security and convenience, as well as tips for selecting the right type of lock for each application.
Additionally, it will examine potential challenges associated with installation and implementation so that business owners can make informed decisions about whether or not to invest in this important technology.
Understanding Smart Lock Technology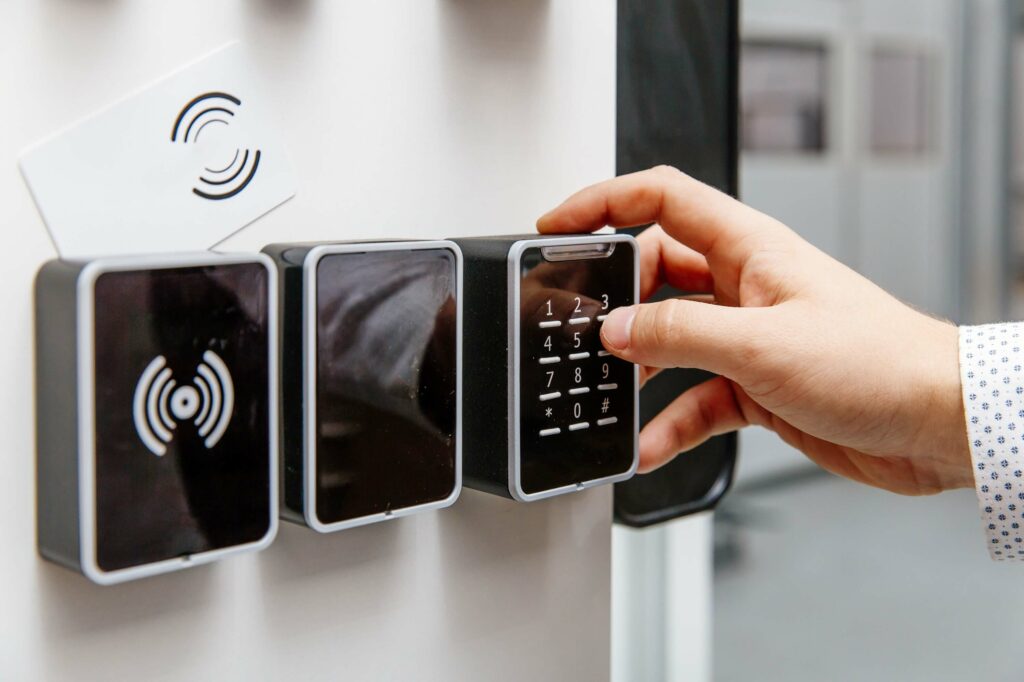 Smart lock technology is an innovative way to secure your business premises. It provides a level of security that traditional locks cannot match, allowing access only to those who have been granted permission via a smartphone application or biometric authentication.
This ensures that any unauthorized visitors are prevented from gaining entry, thereby protecting the safety and integrity of assets within the business. Smart lock systems also offer convenience as users can grant access remotely without needing to be on-site at all times.
The next section will explore the many benefits of installing such a system for businesses in NYC.
Benefits Of Installing A Smart Lock System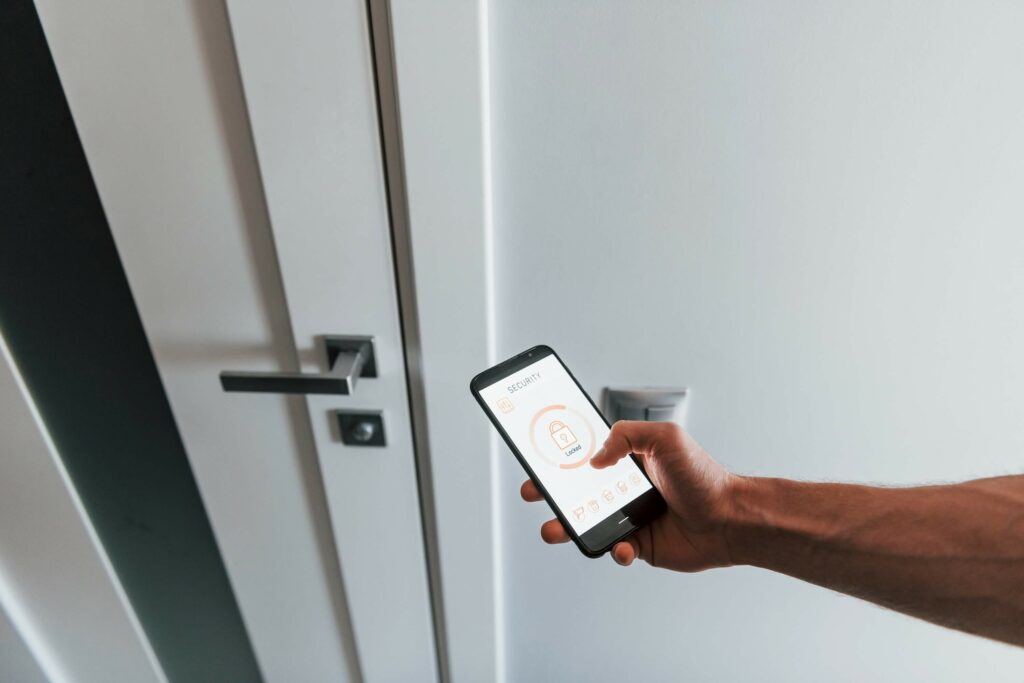 Installing a smart lock system in your NYC business can provide enhanced security and convenience. For example, one of the most attractive benefits for businesses is the ability to remotely control access to their property with customized user profiles. With this feature, you can easily grant or revoke access rights from any location at any time.
Furthermore, users are also able to monitor who has accessed their building and when they entered or exited. This level of accountability allows businesses to track activity on-site more effectively than ever before, providing an extra layer of oversight that traditional locks cannot match.
Smart locks also allow businesses to integrate additional features such as alarms which sound if someone attempts unauthorized entry into the premises. By implementing these technologies, businesses can rest assured knowing that their assets are secure around-the-clock without having to rely solely on manual measures like physical key management systems.
As a result, selecting the right smart lock for your business should be done carefully to ensure maximum value and protection of your property.
Selecting The Right Smart Lock For Your Business
When it comes to selecting the right smart lock for your business, there are several considerations depending on the needs of the organization.
Keyless entry is an important feature that provides convenience by allowing you and other authorized personnel to unlock doors without having physical keys. Access control systems can be integrated with keyless entry locks in order to grant access only to certain areas at specific times.
It is also essential to select a lock that has backup power sources such as batteries or solar power so that it will remain operational even during periods of power outages.
As such, careful research should be conducted before making any decisions about which type of smart lock would best suit your business's needs. With this information in mind, let us discuss the challenges of installing and implementing smart locks.
Challenges Of Installing And Implementing Smart Locks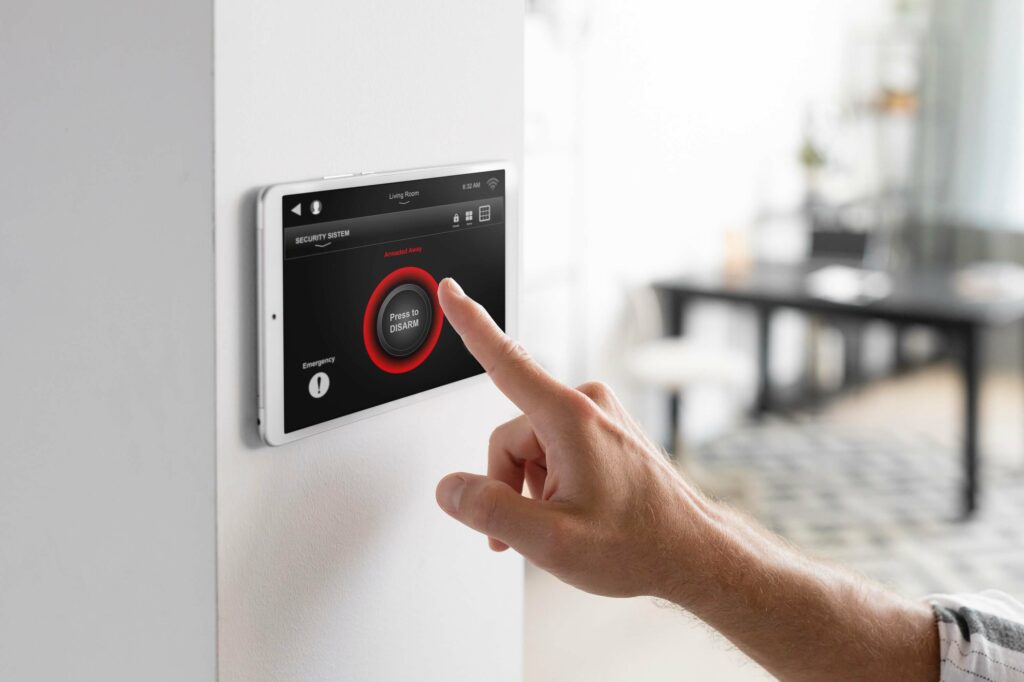 Installing and implementing smart locks for a business in NYC can be both costly and complicated.
According to the International Data Corporation, 90% of businesses reported an increase in security after installing smart locks, but 35% also stated that they faced challenges when attempting to install them correctly.
The cost effectiveness of investing in such technology should not be overlooked; however, there are certain security risks associated with their implementation which must be taken into consideration.
It is important for businesses to properly research the options available on the market before committing to any one solution as not all offer the same level of protection or features.
Additionally, it is essential that businesses have experienced professionals handle the installation process to ensure proper functioning and performance of their chosen system.
Frequently Asked Questions
Q: How Much Does It Cost To Install A Smart Lock System?
Ans: The cost of installing a smart lock system will depend on the features and capabilities that you require for your business. Generally, keyless entry systems range from $500 to up to several thousand dollars depending on the complexity of the setup and access needed.
A basic remote access package can be installed as low as $200, but more complex solutions may include additional hardware such as fingerprint scanners or facial recognition software which can add substantially to the total cost.
Professional installation services are usually required due to the technical expertise necessary in setting up these advanced security solutions, so labor costs must also be considered when budgeting for this type of project.
Q: What Is The Difference Between A Traditional Lock And A Smart Lock?
Ans: Smart locks are an upgrade to traditional mechanical lock and key systems, designed for increased security and convenience.
Smart locks typically use a digital keypad or biometric scanner instead of physical keys, allowing users to access their property with the press of a button or scan of a finger.
Additionally, they offer features such as remote monitoring capabilities, automated locking schedules, and customizable digital keys that can be shared via email or text message.
Keyless entry is one of the main benefits associated with smart locks over traditional locks; no longer do people need to worry about forgetting their keys or keeping spare copies on hand.
With this in mind, investing in a smart lock system can help provide greater security and control for your business.
Q: Is A Smart Lock System Secure Enough For Commercial Use?
Ans: Smart lock systems provide an advanced level of security for commercial applications, with keyless entry and biometric authentication features that protect against unauthorized access.
The system is designed to be secure enough for businesses who need a higher degree of protection from theft or vandalism.
By eliminating the need for keys, smart locks are much more difficult to bypass than traditional lock-and-key systems.
Furthermore, biometric authentication provides an additional layer of security by verifying user identity through fingerprint recognition or facial recognition technology.
Smart locks can also be programmed to allow temporary access when necessary, reducing the risk of lost or stolen keys.
Q: Are There Any Maintenance Costs Associated With A Smart Lock System?
Ans: As the old adage goes, 'penny wise and pound foolish', it is essential to consider the long-term cost benefit of any investment, including a smart lock system.
When evaluating whether or not this type of security system is worth the expense for commercial use, one must take into account potential maintenance costs associated with its installation.
Professional smart lock installation experts are able to assess the needs of individual businesses in order to determine if these costs will be balanced out by enhanced safety over time.
Q: How Long Does It Take To Install And Implement A Smart Lock System?
Ans: The installation and implementation of a smart lock system can vary in time depending on the type of lock, complexity of access control needed, and size of the business.
Generally speaking, most keyless entry systems can be installed within one to two hours; however, more complex access control systems may take between four to eight hours.
It is important to note that all installations require professional expertise as well as specialized tools for proper installation and configuration.
Conclusion
Smart lock systems are an increasingly popular choice for businesses in NYC due to their cost-effectiveness, enhanced security, and ease of installation.
The initial cost of installing a smart lock system is relatively low compared to traditional locks which can require more complex equipment.
Furthermore, these modern solutions offer greater privacy and data protection than traditional access control methods, making them ideal for commercial use.
Once installed, maintaining a smart lock system requires minimal effort as no additional parts or components need replacing.
This ensures that businesses save both time and money when it comes to upkeep while benefiting from the convenience associated with having quick, reliable access control at all times.
Additionally, implementation of a smart lock system typically takes only one day meaning businesses can begin reaping its rewards almost immediately.
All things considered, the benefits of installing a smart lock system far outweigh any potential drawbacks.
Business owners looking to enhance the safety of their premises should consider investing in this innovative solution; they will soon discover how easy it is to install while simultaneously enjoying peace of mind knowing that their property has been safeguarded by one of the most secure access control systems available today.