The benefits of soundproofing installation in New York City businesses are numerous. With the number of people and vehicles on the streets, it is not uncommon for businesses to experience excessive noise pollution that can interfere with daily operations.
Installing soundproof windows and doors will help reduce this noise intrusion into the workplace, resulting in a more productive environment.
Soundproofing installation techniques vary depending on various factors such as building material and structure, existing insulation levels, size of space, type of window or door installed and other considerations.
Soundproofing professionals have developed innovative solutions that can effectively reduce external noises while maintaining an aesthetically pleasing interior design.
This article highlights some of these methods and provides insight into how soundproof windows and doors can benefit NYC business owners.
Understanding The Basics Of Soundproofing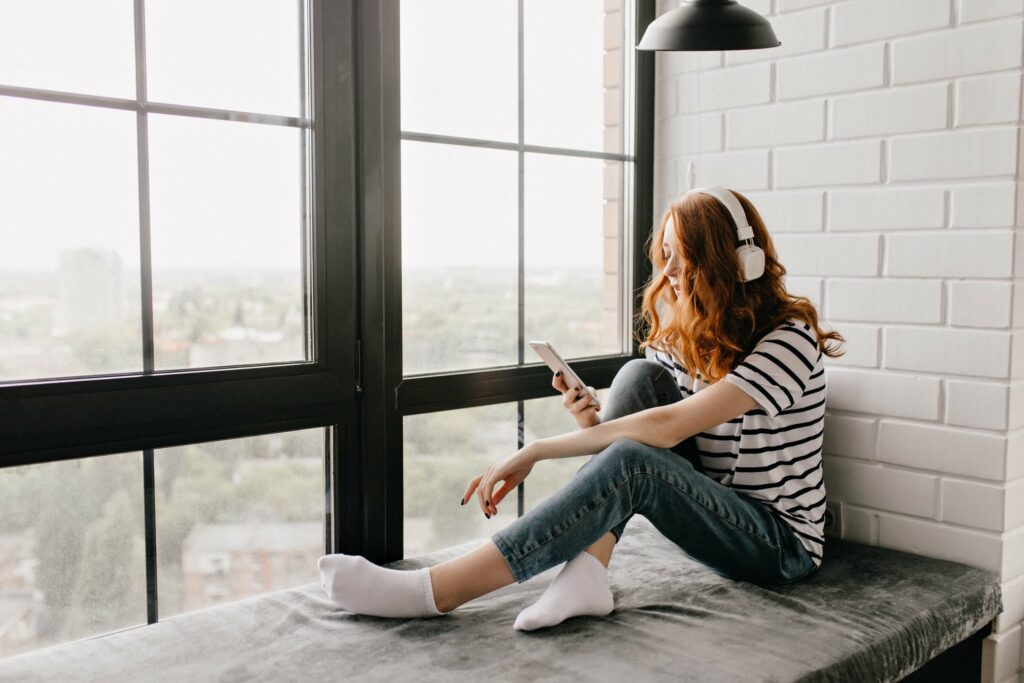 In New York City, noise pollution has been a long-standing issue. According to the New York Times, average sound levels across Manhattan exceed the recommended limit of 55 decibels set by the World Health Organization.
Installing soundproof windows and doors is an effective way of reducing noise levels in business buildings. Soundproofing works by blocking or absorbing airborne sounds that come from outside sources. Sound insulation materials like acoustic foam and fiberglass batt can be used when installing new windows and doors to help reduce noise transmission through walls and other structural elements.
By creating barrier layers between interior spaces and exterior environments with soundproofed windows and doors, businesses are able to achieve better noise reduction results compared to traditional window frames. Furthermore, high quality soundproofing installations also provide additional benefits such as improved energy efficiency, increased property value, and enhanced comfort for occupants.
Taking into account these factors is essential for effectively evaluating your building's needs when deciding which type of soundproofing material is best suited for installation in your business.
Evaluating Your Building's Soundproofing Needs
When soundproofing your business, it is important to assess the noise levels present in the space and analyze its acoustics.
To ensure you are making an informed decision when selecting a soundproofing solution for your building, there are three key steps that must be taken:
Measure the existing decibel level of the environment
Investigate all potential sources of unwanted noises
Examine what type of materials can effectively reduce or eliminate noise reverberation
By properly evaluating your building's needs prior to installation, you will have a better understanding of which solutions may work best and how much soundproofing is necessary to create the desired acoustic experience.
With this knowledge in hand, you can then move on to choosing the right soundproofing solutions for your business.
Choosing The Right Soundproofing Solutions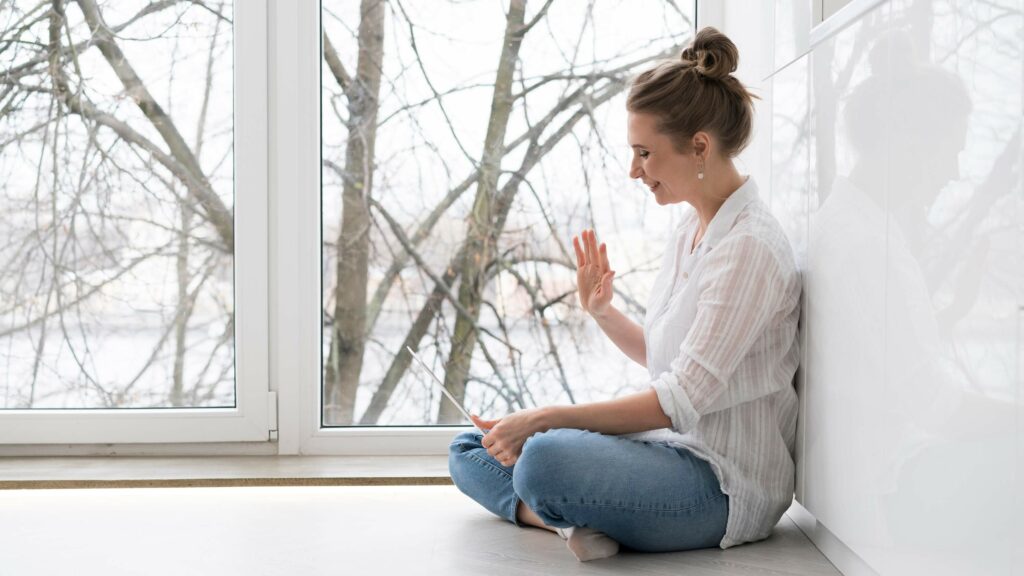 When choosing the right soundproofing solutions for your business, it is important to understand how sound travels and how best to reduce noise.
Sound absorption materials such as acoustic foam and insulation should be used in combination with rigid construction techniques such as double-paned windows or solid doors to block out external noises.
In addition, adding additional layers of drywall can help dampen airborne sounds from within the building.
By taking these steps, businesses can effectively control their environment by reducing unwanted outdoor noise levels significantly.
With the right selection of soundproofing measures, businesses can experience the benefits that come along with a quiet working atmosphere.
Benefits Of Installing Soundproof Windows And Doors
The installation of soundproof windows and doors in NYC businesses is a beneficial endeavor. Studies have found that the use of acoustic insulation can reduce noise levels by up to 45 decibels, providing an ideal environment for both customers and employees alike.
Soundproofing solutions provide more than just sound reduction; they also enhance privacy, as well as energy efficiency since less conditioned air escapes outside. With proper sound proofing techniques, business owners are able to create a comfortable setting where conversations remain between those within the walls.
The most efficient way to achieve this result is through the installation of soundproof windows and doors designed specifically for reducing noise pollution from outside sources while still allowing natural light into the space. In addition, these products contain materials with excellent thermal properties that help maintain interior temperatures without wasting energy on heating or cooling systems.
By investing in soundproof solutions, any business owner in New York City can experience countless benefits, including improved comfort and productivity levels among their staff and clients.
Frequently Asked Questions
Q: What Is The Cost Of Soundproofing My Building?
Ans: The cost of soundproofing a building is dependent on the size and complexity of the project, as well as the materials used.
The most common approach to soundproofing involves installing noise-reducing windows and doors which can be highly effective at reducing decibel levels in an area.
Additionally, other approaches such as insulating walls with specialized acoustic foam or adding additional layers of drywall may also be necessary for achieving optimal noise reduction results.
Professional installation teams will assess each individual situation before providing an accurate estimate for the total cost associated with any given soundproofing job.
Q: How Long Will It Take To Install Soundproof Windows And Doors?
Ans: Soundproofing a business in NYC requires the installation of windows and doors to ensure noise control.
This task can be completed with speed and skill by an experienced soundproofing expert, who can determine how long it will take for such installations.
Taking into account factors like size and complexity, as well as existing levels of sound, the professional can provide a realistic timeline for completion.
By taking these steps to reduce sound levels, businesses benefit from improved acoustics that enhance customer experience and employee morale alike.
Q: Are Soundproof Windows And Doors Energy Efficient?
Ans: Soundproof windows and doors are an effective noise control solution, as they provide excellent sound insulation. These products can be made from a variety of materials such as wood or metal, in order to isolate external sounds better.
This is achieved by the use of rubber gaskets that create airtight seals, thus preventing outside noises from entering the building.
Additionally, due to their ability to reduce energy loss, soundproof windows and doors are also considered energy efficient solutions for businesses located in noisy areas.
Q: How Do Soundproof Windows And Doors Reduce Sound?
Ans: The irony of a noisy city like New York is that soundproof windows and doors can be the solution to reducing background noise.
Installing these features in an NYC business carries numerous benefits, such as improved acoustic insulation and noise dampening capabilities.
With proper installation from a professional soundproofing expert, businesses can experience drastic reductions in ambient noise levels coming from outside sources.
By utilizing special materials designed for optimal acoustic insulation properties, soundproof windows and doors are able to create an interior environment where conversations, music or other audio experiences become much more enjoyable without all the distractions of external noises.
Q: Are There Any Maintenance Requirements For Soundproof Windows And Doors?
Ans: Maintenance requirements for soundproof windows and doors depend largely on the material used. Generally, acoustic insulation materials require regular dusting or vacuuming to maintain noise reduction capabilities; however, some products may also require periodic washing with a mild detergent and water solution in order to remove any dirt that has accumulated over time.
Additionally, seals around window edges should be checked every six months to ensure they are undamaged and properly fitted against surrounding surfaces. The overall maintenance of soundproof windows and doors is minimal and designed to keep up their effectiveness in reducing noise levels.
Conclusion
Installing soundproof windows and doors into your NYC business is a great way to reduce noise, increase energy efficiency, and ensure long lasting comfort.
The cost of installation varies depending on the size of the building and type of material used but can be an affordable investment when considering all the benefits that come with it. Installation time also depends on factors like the amount of windows or doors needed as well as any extra components required for complete soundproofing.
Soundproof windows and doors are designed to help insulate against outside noise while allowing natural light to still enter your workspace. With their ability to block out external sounds, these products provide you with a more peaceful environment where employees can focus better.
Additionally, they create an airtight seal which in turn helps regulate indoor temperatures leading to reduced energy costs over time. Finally, soundproof windows and doors require little maintenance once installed so you'll have one less thing to worry about down the line.
Installing them will be like taking a weight off your shoulders – quite literally too since they add another layer of insulation that's sure to make those hot summer days feel much cooler!
All-in-all installing soundproof windows and doors is definitely worth it if you're looking for a quieter workplace that doesn't break the bank.