Fire rated doors are essential for businesses located in New York City. These fire safety devices serve an important role by protecting people and property from the dangers of fires, ensuring that building occupants can safely exit a burning structure during an emergency evacuation.
This article will explain why fire rated doors are so vital to NYC businesses, as well as provide information about what type of door is best suited for each business' needs.
Fire rated doors help prevent the spread of flames between different areas within a commercial space or multi-family dwelling. They also impede smoke buildup inside buildings and allow firefighters access to all parts of a burning structure without having to break down walls or other barriers.
The installation of proper fire rated doors is required by law in many cases, making it even more important that these life saving devices be installed properly and maintained regularly.
What Are Fire Rated Doors?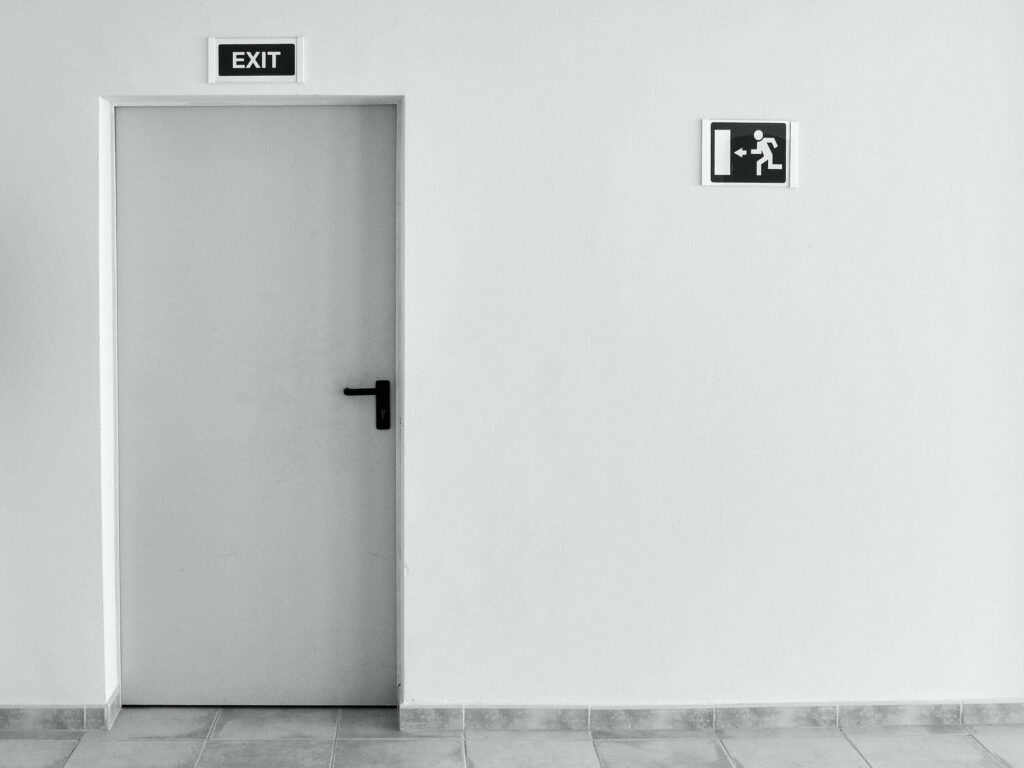 Fire rated doors are a critical component of fire safety. They are typically solid wood or metal doors with superior flame and heat resistance properties that can contain the spread of smoke, flames, and extreme temperatures in the event of a fire.
Fire ratings for these types of doors measure their ability to resist the passage of hot gases, as well as how long they can remain intact when exposed to direct flames. These ratings vary depending on the material used and range from 20 minutes up to three hours of protection.
As such, it is important to consider all available options before selecting an appropriate fire rated door for any given application. With this understanding, it becomes clear why fire rated doors are necessary in NYC businesses.
Why Are Fire Rated Doors Necessary?
Fire rated doors are an essential part of any fire safety strategy and regulations. They provide a barrier to the spread of flames, smoke, heat, and toxic gases that can be produced by fires. Fire rated doors can help slow down the progress of a fire or contain it entirely in one area within a building, providing additional time for occupants to evacuate safely.
In addition, they can also limit damage from water used to extinguish the blaze due to their protective design features. Therefore, implementing effective fire prevention strategies with appropriate fire rated doors is critical for businesses operating in NYC.
The next step is understanding the types of fire rated doors available on the market today.
Types Of Fire Rated Doors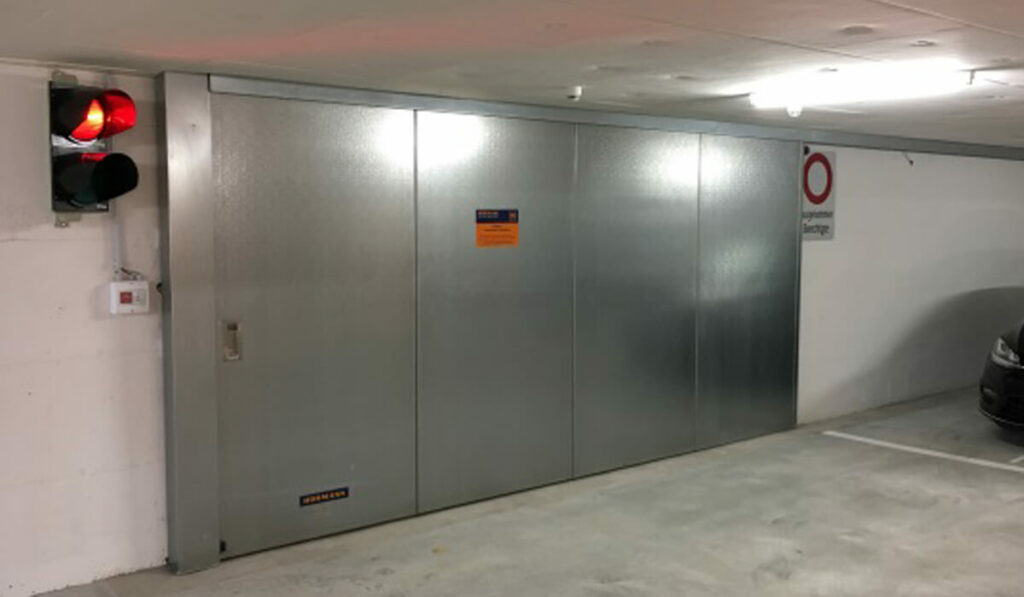 Fire rated doors are an important element of fire safety in a business. Fire door ratings affect the amount of time they can protect against fire and smoke, while materials determine the longevity and durability.
Steel is often used due to its strength, but other materials such as wood offer their own advantages. In order for these doors to be effective, it is necessary to install them properly and maintain them regularly according to established safety standards.
Moving forward, this will be discussed in more detail.
Installing And Maintaining Fire Rated Doors
When it comes to fire safety, there is no such thing as too much protection. Fire rated doors are a critical component of any business in New York City, providing unparalleled security against the devastating effects of a blaze.
Installing and maintaining these pieces of life-saving equipment can seem daunting at first – but with the right knowledge, it's an achievable goal for all NYC businesses.
The key lies in understanding code compliance and what level of fire protection your business requires. This will help you determine which type of door best meets your needs—whether that's a 20-minute single swing or three hour double egress—and give you insight into how often they need to be inspected and serviced.
That way, you can rest assured knowing that if disaster strikes, your building and its occupants have maximum protection from the flames. Ultimately, investing in quality fire rated doors is one of the most important steps you can take when safeguarding your business against fires.
Frequently Asked Questions
Q: How Much Do Fire Rated Doors Typically Cost?
Ans: Fire rated doors are a crucial part of fire safety, as they provide protection against the spread of flames and smoke.
The cost for such doors depends on various factors including size, materials used and their level of fireproofing.
Regulations may also influence costs if specific standards must be met in order to achieve compliance.
Generally speaking, fire door installations will range from approximately $400-$1000 per door depending on these elements.
It is important to consider all associated costs when investing in fire rated doors for your NYC business.
Q: Are Fire Rated Doors Required By Law In Nyc?
Ans: Fire rated doors are a mandatory requirement for businesses in New York City according to both fire codes and insurance requirements.
A fire rated door is an essential component of any business' safety plan, as it restricts the spread of smoke and flame in the event of a fire.
Fire rated doors must meet certain criteria set out by NYC building regulations and must be inspected regularly to ensure they remain functional.
Furthermore, all hardware associated with such doors must also adhere to specific standards outlined by local legislation.
The use of fire rated doors can help protect lives and property, making them an important part of every NYC business owner's safety plan.
Q: Is There A Difference Between Fire Rated Doors And Fire Doors?
Ans: The term 'fire rated door' often comes up when discussing fire safety, but many people are unaware of the difference between this and a standard fire door.
Allusion can be made to the materials used in their construction; fire doors are typically constructed from metal or wood with insulation material for fireproofing, whereas a fire rated door is usually much thicker than an ordinary one and contains additional layers of protection such as steel sheeting or masonry blocks.
A knowledgeable expert will understand that these two concepts must not be confused in order to ensure maximum safety within a building.
Q: How Long Do Fire Rated Doors Last?
Ans: Fire rated doors are designed to offer protection against the spread of fire and smoke, over a specific period of time.
The ratings given to these doors is determined by the model and type used, as well as how they were properly installed.
The longevity of fire rated doors depends on how long it takes for the door to reach its maximum temperature rating.
Generally, most models will last anywhere from 20 minutes up to 3 hours depending on their UL (Underwriters Laboratories) rating.
Proper installation is essential in order for the fire rated door to be effective at preventing or slowing down the spread of fires; therefore it must always be carried out with precision and accuracy.
Q: Are Fire Rated Doors Available In Multiple Styles And Finishes?
Ans: Fire rated doors are an integral part of fireproofing benefits for any NYC business, as they provide a layer of protection from the dangers posed by uncontrolled fires.
Available in multiple styles and finishes, these doors offer a wide range of options to suit both aesthetic and safety requirements.
Furthermore, with adherence to stringent fire regulations, businesses can rest assured that their premises will be safe from potential disasters.
Fire rated door installations should therefore be carefully considered when looking at fire safety solutions for your business.
Conclusion
The use of fire rated doors in NYC businesses is an important factor to consider when designing a safe and secure building.
Fire resistant doors are built with the intention of preventing smoke, flames and heat from transferring between compartments within a structure. This helps protect those inside the building by slowing or stopping the spread of fire and allowing occupants additional time to evacuate safely.
It has been estimated that approximately 40% of commercial fires start in doorways due to inadequate protection measures such as non-fire rated doors. Therefore, it is essential for business owners to understand the importance of investing in quality fire rated doors which meet local codes and regulations.
It is also beneficial to note that these types of doors are available in multiple styles and finishes, meaning they can be used to aesthetically enhance any type of business space without compromising safety.
Finally, it is important to remember that fire rated doors offer more than just aesthetic appeal; they provide reliable protection against potential disasters, offering peace of mind for business owners and those who work within their buildings. Investing in quality fire rated doors not only ensures compliance with local laws but also promotes workplace safety while adding value and longevity to your property investment.