Accessibility compliance for doors in NYC is a complex and ever-evolving process. It requires thorough knowledge of the numerous regulations, laws, and best practices that govern accessibility standards throughout the city.
This article will provide an overview of how to ensure proper compliance when it comes to door access in New York City. In order to comply with local laws and regulations pertaining to door accessibility, there are certain guidelines that must be followed. These include understanding ADA requirements, proper maintenance protocols, fire safety codes and other applicable rules associated with entranceways.
Additionally, this article will discuss methods for maintaining ongoing compliance as well as potential consequences for failing to adhere to these standards.
Understanding Ada Requirements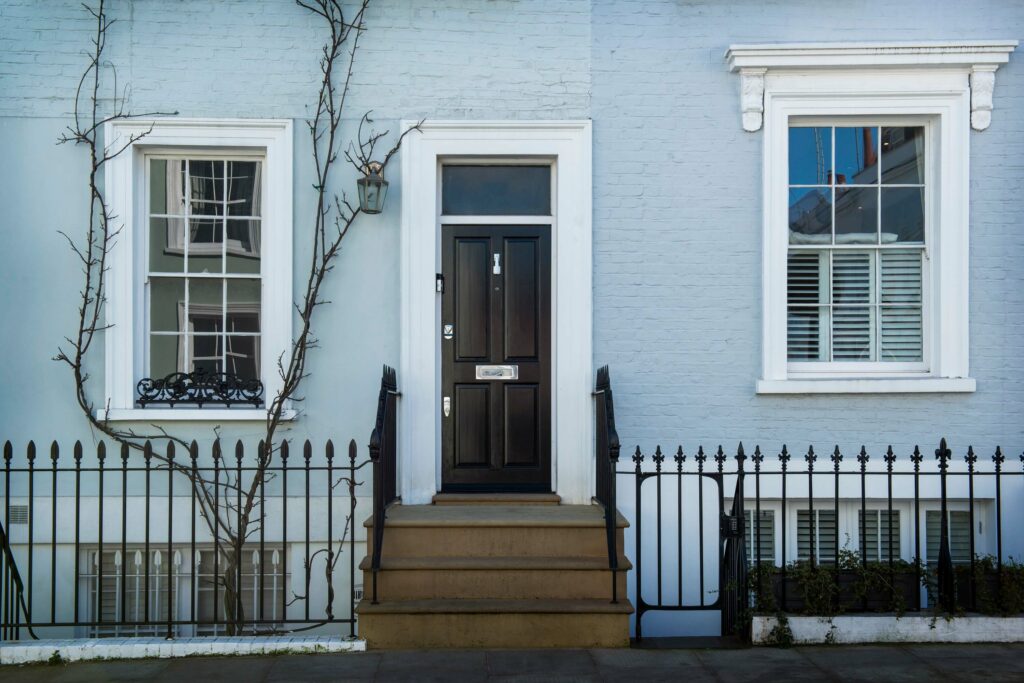 When it comes to ensuring ADA compliance for doors in NYC, identifying the needs and assessing potential risks is essential.
This includes understanding applicable laws such as Title III of the Americans with Disabilities Act (ADA) and their specific requirements for businesses that serve customers or employees with disabilities.
Evaluating existing doorways against these standards can help identify any areas where changes are needed to comply with regulations.
Additionally, evaluating other components associated with a doorway such as accessible routes and operable hardware can also be beneficial in uncovering any accessibility issues before they become an issue.
With this information, organizations can then move forward with developing maintenance protocols to ensure ongoing compliance.
Implementing Maintenance Protocols
Once the accessibility protocols for doors in NYC have been established, it is important to maintain them according to best practices. This includes:
Managing regular upkeep of door components and systems
Monitoring usage frequency of certain areas or entryways
Establishing a timeline for periodic inspections
Equally as essential as setting up initial compliance measures is managing their upkeep over time. Regular monitoring helps ensure that all safety requirements are being met while providing an opportunity to address any issues before they become major problems. Adhering to fire safety codes should be the next step in maintaining accessible-compliant doors in NYC.
Adhering To Fire Safety Codes
Once the maintenance protocols have been implemented, it is important to ensure that all fire safety codes are being adhered to.
This includes using testing equipment to measure the effectiveness of any fireproofing materials used on doors and door frames. It may also require additional inspection of door hardware and electronic components such as locks or card readers.
All components must be inspected regularly in order to certify they meet NYC building code requirements for fire safety ratings. Ensuring ongoing compliance with these standards will help maintain a safe environment for occupants of buildings in NYC.
Ensuring Ongoing Compliance
According to a recent survey, nearly three out of four buildings in NYC do not meet the current accessibility standards for doorways. This is an alarming statistic that underscores the need for ongoing monitoring and compliance with these regulations.
In order to ensure ongoing accessibility compliance, there are several key components:
Identifying any potential issues related to accessible compliant doors
Establishing feedback systems that allow building owners to identify areas where they may be non-compliant
Regularly assessing and updating existing processes to ensure continued adherence to all applicable laws and regulations
Monitoring changes within the local area or industry which could impact overall compliance levels.
By taking proactive steps such as these, businesses can help protect themselves from costly fines and other potentially serious consequences associated with non-compliance.
Potentially Consequences For Non-Compliance
It is important to ensure that all doors in NYC remain compliant with current regulations.
To this end, it is essential for organizations to regularly check their relevant regulations and consider installing upgrades where appropriate.
Failure to comply can result in serious consequences, including fines and restrictions on use of the premises or other areas within the building.
Furthermore, any incidents resulting from non-compliance may lead to legal action being taken against an organization.
It is therefore prudent to take steps now to ensure compliance before potential issues arise.
Frequently Asked Questions
Q: What Are The Specific Door Width Requirements For Nyc?
A: When it comes to the specific door width requirements for NYC, accessibility compliance must be taken into account. As a consultant in this field, it is essential that all doors are able to provide safe and secure access for individuals with disabilities.
The measurements of these doors should follow accessibility standards as set by the Americans with Disabilities Act (ADA). The minimum clear opening width of accessible doors needs to be at least 32 inches from the face of the door to its latch side, while also providing enough clearance on both sides so that those using wheelchairs or other mobility devices can pass through without obstruction.
Furthermore, maximum leaf widths need to exceed 36 inches when open 90 degrees. Adhering to such strict regulations ensures equal access for everyone entering these spaces within NYC.
Q: What Are The Most Common Types Of Doors Used In Nyc For Accessibility Compliance?
A: When it comes to accessibility compliance for doors in New York City, the most common materials used are wood, aluminum, and steel. Depending on the needs of people with disabilities, these materials can be tailored to fit different requirements.
Wood is a popular option because it can often be customized with hardware like door handles or levers that make them easier to open or close.
Aluminum also provides good durability while providing lightweight construction making it an ideal choice for larger projects.
Steel offers strength and security along with fire resistance which may be required by local laws.
Each material has its own unique benefits and should be carefully considered when selecting the right door for your project's specific needs.
Q: Are There Any Exemptions To Accessibility Compliance For Certain Types Of Buildings?
A: When considering accessibility compliance for doors in NYC, there are certain exemptions that must be taken into account. These include retrofitting requirements and design considerations for certain types of buildings.
In order to determine if a building is eligible for an exemption from accessibility compliance, it is important to consult with the relevant local authorities or agencies as each situation can vary significantly depending upon the structure of the building and its intended use.
Q: What Type Of Training Do Maintenance Staff Need To Ensure Compliance?
A: Ensuring accessibility compliance for doors in New York City is not a task to be taken lightly.
Maintenance staff must receive training on safe installation and conducting accessibility audits to guarantee the building meets the standards required of it.
This type of training should cover topics such as how to install doorways safely, what an accessibility audit entails and how to interpret results, and any other relevant local regulations that need to be followed.
With proper training, maintenance staff can confidently ensure their buildings are up-to-date with all current accessibility requirements.
Q: Are There Any Incentives Or Rebates Available For Businesses That Adhere To Accessibility Compliance?
A: Businesses in NYC that adhere to accessibility compliance for doors may be eligible for incentives or rebates from the city.
The cost benefit of these programs can vary depending on an audit process, which evaluates an individual business's adherence to current regulations and standards.
Incentives and rebates are available to help businesses cover costs associated with making necessary changes or repairs to ensure their doorways meet all applicable requirements.
Conclusion
The importance of accessibility compliance for doors in NYC cannot be overstated. All buildings must provide safe, accessible entryways as part of their commitment to providing equal opportunity and access to all citizens.
In order to ensure that these requirements are met, building owners should become familiar with the specific door width requirements, common types of doors used, any exemptions available, and training needed for maintenance staff.
In addition, businesses can take advantage of incentives such as rebates or grants when they adhere to accessibility standards. This will help them offset some costs associated with upgrades and ensure that their premises are compliant with all legal regulations.
Furthermore, it is also important for businesses to remain up-to-date on changes in legislation related to accessibility compliance for doors in NYC in order to continue offering an accessible environment for customers and employees alike.
Overall, adhering to accessibility compliance laws is essential for both public safety and business success in NYC. Building owners should understand the necessary steps required to comply so that everyone has access regardless of physical ability or disability status.
The combination of knowledge and resources available make it possible for organizations large and small to create a welcoming space where everyone feels included and respected.