Aluminum commercial doors are becoming increasingly popular in New York City. This is due to the range of benefits that aluminum provides as a material for building construction and design, including its durability, fire resistance, and low maintenance requirements.
The rise in popularity of aluminum commercial doors has seen an increase in installation projects taking place throughout NYC. This article will explore the advantages offered by aluminum commercial door installations over other materials, consider the impact this trend is having on businesses operating within NYC, and examine some of the considerations for those undertaking such projects.
It should provide readers with a greater understanding of how these types of door systems can be used effectively to improve security and aesthetics both inside and outside buildings across the city.
Durability Of Aluminum Doors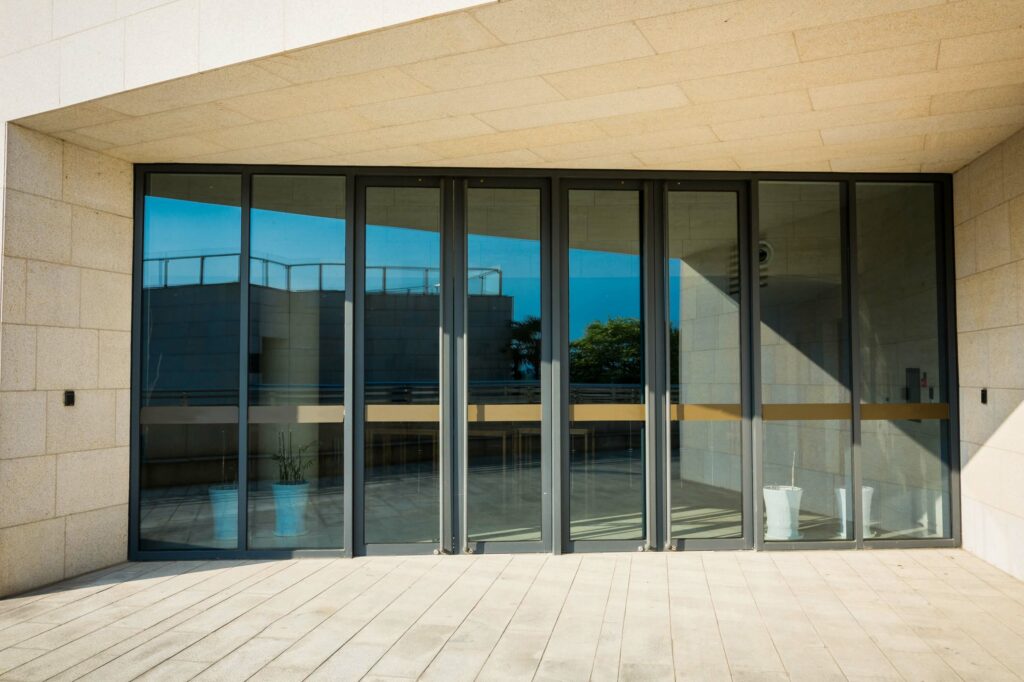 Aluminum commercial doors are a popular choice for businesses in NYC due to their durability and ability to provide excellent weatherproofing, soundproofing, and fire resistance benefits. Their robust construction makes them an ideal solution for exterior door applications withstanding the harsh elements of New York City's climate such as extreme temperatures, high winds, driving rain, and snowfall.
Furthermore, aluminum doors come with noise-reduction capabilities which is essential in densely populated areas like Manhattan where there can be significant levels of ambient noise from traffic flow or nearby construction sites. Additionally, they offer enhanced protection against heat loss thanks to its insulating properties.
As such, it is no surprise that these durable metal doors have become increasingly more commonplace throughout all five boroughs of New York City over recent years. Moving on from this point, the next section will explore how aluminum commercial doors also provide exceptional fire resistance benefits.
Fire Resistance Benefits
Aluminum commercial doors offer many advantages when it comes to fire resistance. Aluminum is a highly durable material that does not burn easily, providing excellent protection for occupants in the event of an emergency.
Additionally, aluminum offers superior insulation properties which help keep energy costs low and meet code compliance requirements.
Some other benefits associated with aluminum commercial doors include:
Lightweight construction and materials that are easy to install and transport;
Resistance to corrosion or rusting in harsh environments;
High thermal performance for improved energy efficiency;
Low maintenance requirements compared to wood or steel alternatives.
These features make aluminum a great choice for commercial door installation and design projects requiring high levels of durability and safety standards. With its combination of cost effectiveness, fire resistance, and minimal upkeep needs, aluminum provides a reliable option for any project.
Low Maintenance Requirements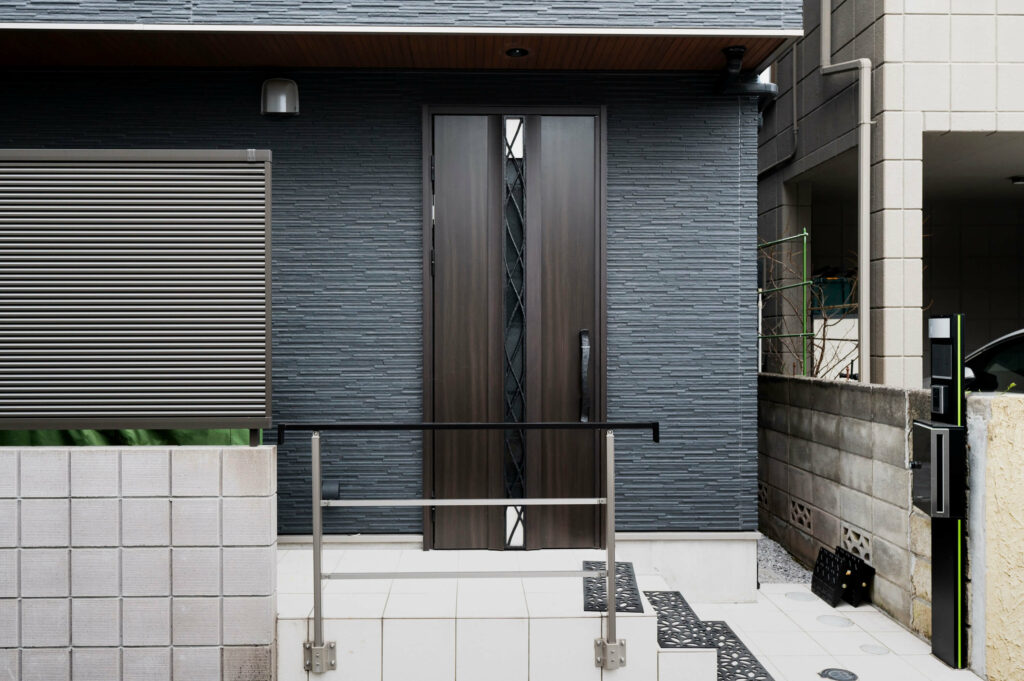 Aluminum commercial doors are becoming increasingly popular for businesses in NYC due to their low maintenance requirements. A key benefit of aluminum is that it does not require painting, sanding or staining and can be easily wiped down with a damp cloth if necessary.
Aluminum is also corrosion resistant which makes them ideal for use in wet environments such as NYC. In addition, they provide excellent energy efficiency as well as design variations to match the aesthetic of any business.
As an added bonus, these doors tend to last longer than other materials used in door construction making them cost effective in the long run. Moreover, they offer enhanced security features which give property owners peace of mind while providing elegant aesthetics at the same time.
With all these benefits, aluminum commercial doors offer numerous advantages over traditional wooden or steel alternatives when it comes to installation and design needs in NYC. Transitioning smoothly into the subsequent section about 'enhanced security and aesthetics', one finds that there is much more to consider when selecting new doors for a business location.
Enhanced Security And Aesthetics
The installation of aluminum commercial doors offer numerous benefits for NYC businesses, including enhanced security and aesthetics.
Aluminum is a cost-effective material that can be customized to fit any opening size or shape in an existing building structure. It also provides superior energy efficiency due to its ability to insulate against the elements and regulate interior temperatures.
The lightweight yet strong nature of aluminum makes it easy to install with minimal disruption to the surrounding environment. With these advantages in mind, there are several factors to consider when planning an aluminum door installation project.
Considerations For Installation Projects
As a leading expert in aluminum commercial door installation, it is important to consider the cost savings and soundproofing that can be achieved by using this type of door.
Aluminum commercial doors offer an economical option for businesses looking to enhance their security without breaking the bank.
Furthermore, these doors are designed with noise-dampening technology which helps reduce street level sounds from entering the building.
As such, aluminum commercial doors provide both economic and acoustic advantages when compared to traditional wooden or steel doors.
It should be noted however, that proper installation is critical for ensuring optimal performance and long term durability of these types of products.
Therefore, those considering installing aluminum doors should make sure they hire experienced professionals who have experience working with this material.
Frequently Asked Questions
Q: What Is The Cost Of Aluminum Commercial Doors?
A: Aluminum commercial doors are well known for their strength, durability and eco-friendly benefits. This type of door is ideal for businesses in New York City due to its cost effectiveness and ability to stand up against the elements.
Aluminum requires little maintenance compared to other materials such as wood and steel, making them a popular choice among business owners looking to save money on installation and design costs. Additionally, aluminum holds up well over time without needing frequent repairs or replacements like many other types of doors do.
As with any purchase, it's important to consider factors such as quality assurance and delivery times when selecting an aluminum commercial door provider in NYC.
Q: How Long Will An Aluminum Commercial Door Last?
A: Aluminum commercial doors are known for their durability, design flexibility, and cost-effectiveness.
The life expectancy of an aluminum commercial door varies depending on the quality of the material used as well as how it is installed and maintained.
Generally speaking, a professionally installed and properly maintained aluminum commercial door will last 15 to 20 years with minimal maintenance required.
This ensures that businesses can enjoy the benefits of increased security, aesthetic appeal, energy efficiency, and sound containment while saving money in the long run due to lower installation costs compared to other materials such as wood or steel.
Q: Are Aluminum Commercial Doors Energy Efficient?
A: Aluminum commercial doors are increasingly being utilized in the NYC area due to their energy efficiency.
When installed and designed correctly, they can provide significant savings when compared with other types of materials used for commercial door systems.
In addition to providing these energy savings, aluminum commercial doors also offer safety benefits such as improved security and fire protection.
With proper installation and design, businesses in NYC can enjoy the many advantages that come from choosing an aluminum commercial door system.
Q: Can Aluminum Commercial Doors Be Customized To Fit Specific Dimensions?
A: Aluminum commercial doors have opened up new possibilities for NYC businesses, offering a customizable and secure option.
From the top of the door to its bottom edge, these installations are tailor-made to fit specific dimensions.
As if that weren't enough, they also come with an array of color selections and security features that make them more attractive than ever before – like finding the perfect needle in a haystack!
With aluminum commercial doors, you can rest assured knowing your business is safe from intruders without sacrificing aesthetics.
Q: Is Installation Of Aluminum Commercial Doors Complex?
A: Installation of aluminum commercial doors is often considered to be relatively complex compared to other types of door installations. It requires an understanding and evaluation of several key factors, such as security features, operational features, sizing needs, and the specific construction requirements for each building or facility.
Additionally, due to the unique design elements associated with aluminum doors, professional installation by experienced technicians is recommended in order to ensure proper function and long-term durability.
Conclusion
The rise of aluminum commercial doors in NYC has been a remarkable phenomenon. Long lasting and energy efficient, these doors have become increasingly popular due to their affordability and customization options.
Aluminum doors offer an effective solution for businesses needing to increase security or update their storefronts' appearance without breaking the bank. Though installation can be complex at times, taking into consideration factors such as door size and building type, aluminum commercial door experts ensure that each project is completed according to the highest standards.
As such, many business owners are turning to experienced installers for assistance with this important task. The result? A secure entranceway that looks great and will last for years to come!
Clearly, aluminum commercial doors provide a cost-effective alternative for businesses seeking to add durability and beauty to their entrances. By selecting expertly designed and installed products, companies are able to maximize their return on investment while creating a stylish statement piece that welcomes customers every day.
With so much potential at stake, it's no wonder why more New Yorkers than ever before are investing in quality aluminum door installations!