Door Repair & Installation
Door Guys NYC
Welcome to Door Guys NYC –New York City's go-to for all door-related needs. We offer robust and reliable NYC door installation and repair services throughout the five boroughs, helping the residents deal with daily and one-time door related needs and problems.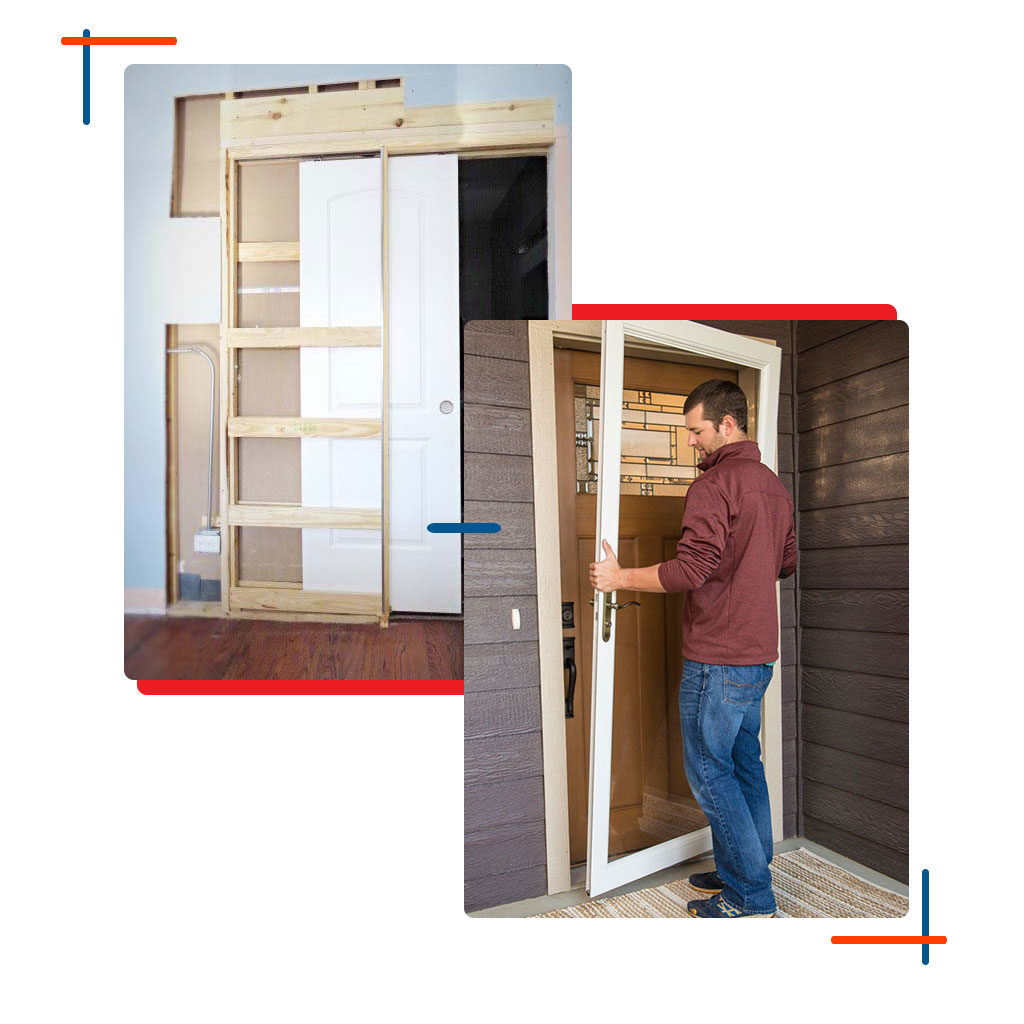 Commercial Or Residential Door Installation / Repair NYC
Interior Or Exterior Doors Repair, We can Handle All Your Door Needs
The doors you ask us to install indicate your unique personal style. It's the first thing visitors see before entering your house or office. They are a barrier between you and the world outside, and so they offer a sense of security – and we make these barriers the most secure and of the highest quality. Whether you want a commercial glass door repair in NYC, a commercial door closer repair NYC,  Door Guys NYC has got you covered completely. 
Our team of highly trained professional associates will be ready to answer all your door-related concerns and questions, no matter when you call. You decide how the door should look – we'll customize it down to the last detail. Door Guys NYC is the place you call when you need an emergency door repair or to get a new door fitted. Give us a call at (212) 983-0249 – we'll always get it right, no matter what you decide.
Our Door Repair and Installation Services NYC

Door Installation Services NYC
We are the most trusted provider of NYC door installation services. Are you looking to get a commercial door installation nyc? Maybe you like classic wood doors? We at Door Guys have a vast array of materials you can choose from to make your door unique and customized to your every need and fit your New York City lifestyle. You can also choose a door from a large selection of pre-made doors that can be modified to your exact liking. Our prices are hard to beat – even though the door you buy from us will be affordable, it most certainly won't look cheap! Call us today at (212) 983-0249 for a consultation!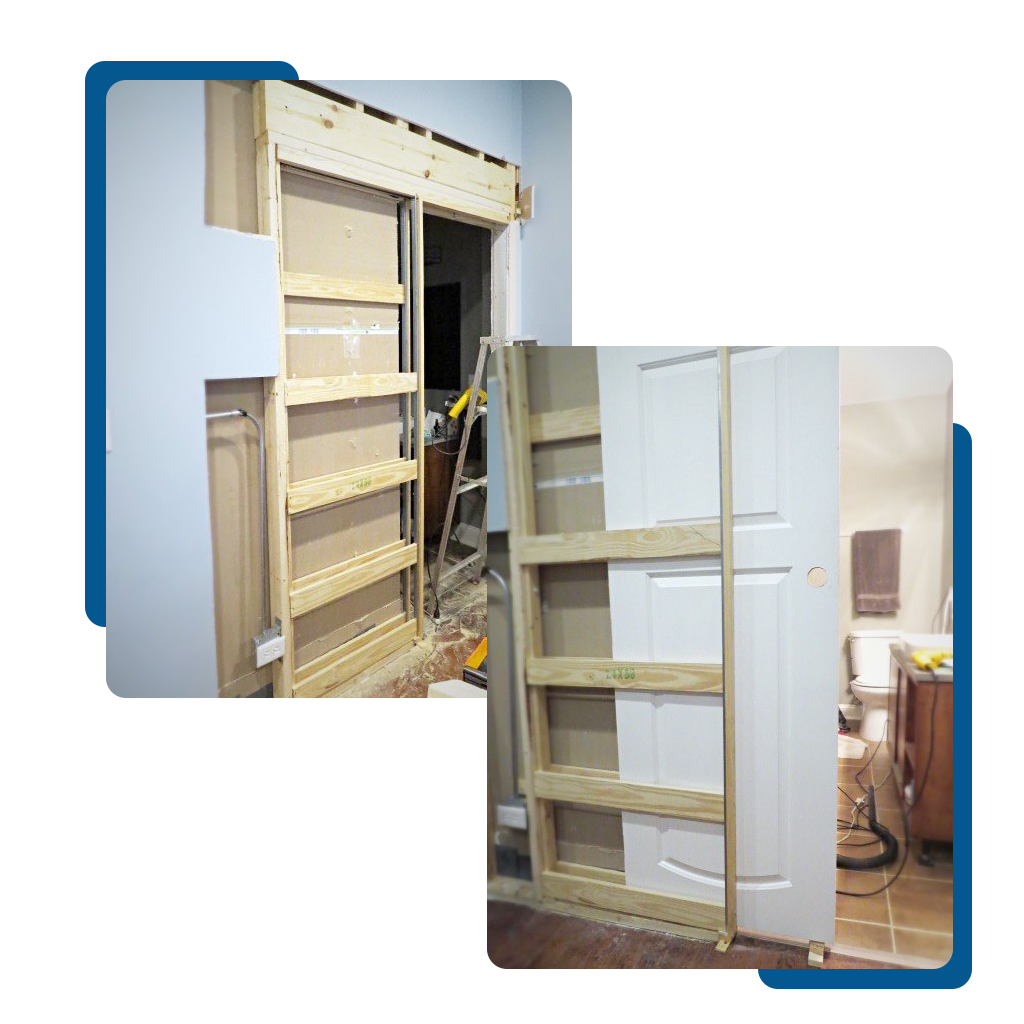 Old doors can sometimes fall apart – but don't worry, we can take care of it for you.
We can repair your doors, whether they're made of aluminum door repair nyc, glass door-repair nyc, wood, stainless steel – if it's a door, we can repair it, no matter what it's made of. We have a wide range of parts and accessories at our disposal for your doors repair needs.
You can call us to arrange an appointment that ties in with your schedule, or for an emergency repair. We're quick to come to your service, and our team of trained friendly associates will be sure to give you the highest quality budget-friendly door repair. Door Guys the is the most trusted name in Door Repair NYC.
What Our Clients Say About Us

Our company was in need of a new security doors installation, my first call was to the Door Guys NYC, the representative who answered the phone was very professional and knowledgeable. The technicians that arrived were on time and very professional. They completed the job in no time at all. The installation was clean and was professionally done. Thank You Door Guys NYC
I'm pleased with their services. The company representative called me in advance to confirm the appointment time, they showed up on time and installed the door within 3 hours. I highly recommend Door Master for great service.
They called me back and emailed with me (my preferred form while at work) within an hour of my sending a request and were willing to come that day. I needed them to come the next day - they were flexible, arrived promptly, were super friendly and did a great job. Will absolutely use them again!

How long does it take to repair a door?
At Door Guys NYC, the time it takes to repair a door depends on the extent of the damage. However, we strive to provide fast and efficient service to get your door, whether it is a commercial door repair or storefront door repair, back in working order as soon as possible.
Can you repair any type of door, including commercial and residential?
Yes, at Door Guys NYC, we specialize in repairing all types of doors, including commercial door repair in NYC and residential door repair. Our team of technicians is trained to handle all types of door repair, from simple fixes to complex problems.
How much does it cost to install a new door?
The cost of a new door installation can vary depending on the type of door, whether it's a storefront door, residential door or a commercial door repair, and the complexity of the installation. At Door Guys NYC, we offer competitive pricing for both commercial door repair in NYC and new door installations. We'll provide a free estimate before starting any work.
Do you offer emergency door repair services in NYC?
Yes, we understand that door emergencies can happen at any time. That's why we offer 24/7 emergency door repair services in NYC. Just give us a call, and we'll be there to help as soon as possible.
What types of locks and security features do you offer for doors?
At Door Guys NYC, we provide a wide range of locks and security features for doors, including deadbolts, smart locks, access control systems, and more. Whether it's a commercial door repair or new door installation, our experts can help you choose the right security solution to meet your needs and budget.
Door Guys NYC is the premier door installation and door repair services provider of its kind in New York City, specializing in new installation, repair, and service of commercial and retails doors and gates