Glass Door Repair Services in NYC
Throughout all of New York City. Your glass door is in safe hands at Door Guys NYC. Whether it's a storefront commercial glass door you need to be repaired or a sliding glass door repair for your balcony, you're going to be thoroughly satisfied with our repairs. Commercial and apartment doors in New York City are often equipped with an array of bolts and locks for maximum security. But a damaged or cracked glass door can critically compromise all your security, leaving it vulnerable for burglary attempts. That's why you should get it repaired as soon as possible.
Looking for reliable glass door repair services in NYC at the most affordable rates? Door Guys NYC is the answer to your search. Call (212) 983-0249 today to get your glass door repaired or adjusted according to your needs and your budget.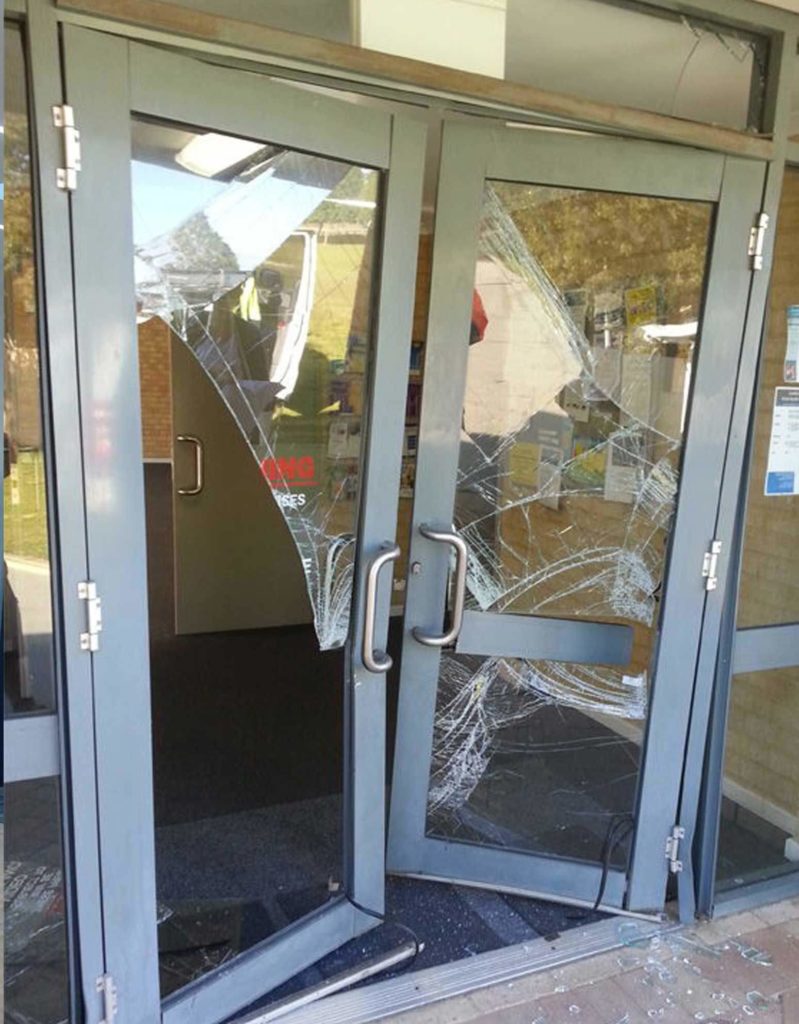 Get Your Glass Doors Repair NYC
Right Away in an Emergency!
At Door Guys NYC, you'll find some of the best glass door repair professionals capable of handling all types of glass materials used in doors. We offer 24/7 emergency repair services to our customers, making our team available at a moment's notice to drop at your doorstep and cater to your repair needs.
You'll also be assisted to know whether you should get a door system replaced or just repaired.
Customizable and Standard Compliant
#1 Glass Door Repair in NYC
Our repairs comply with all standards of safety and ensure your maximum protection. If you need any door accessories for your glass door, you'll always find what you're looking for at Door Guys NYC. If you'd like your glass door frosted for privacy, or your doors customized in any other way, call (212) 983-0249 today and make sure you get the most affordable door customization in New York City.
Regardless of the brand and type of glass door you have installed in your home or office, our expert technicians can provide the right solutions to restore them back to their original condition. We have replacement parts and fixtures as well if your glass door is not working properly. Door Guys NYC offers all-round glass door services, deadbolt and door locks, Commercial Door Repair, Door Closers Sales whether it is installation, repair, replacement.
How to Know You Need Your
Glass Door Repaired Or Customized?
If your glass door keeps on getting stuck or jammed and is causing you a lot of inconveniences, you should get the door and door frame looked at by an experienced door repairman at Door Guys NYC. Scratches and cracks from harsh New York weather or vandalism are common, and you might want to get them filled in as soon as possible to ensure that your house and business are safe and look as polished as possible.
At Door Guys NYC, you'll find repairmen who work around the clock so even if your doors are broken late night or early morning, your business or home will be safe with our high-quality repairs. Call (212) 983-0249 today to schedule an appointment with our team.
Get in Touch with Us Today
Whether in a hospital, a retail store or grocery, an office, hotel, public building, or private residence, it is worth it to consider automatic sliding doors given their myriad benefits. The technicians at Door Guys in New York City are experts at installing, maintaining, and repairing these automatic doors. Call (212) 983-0249 today to find the most affordable and convenient door solution for you throughout the five boroughs.
Door Guys NYC is the premier door installation and door repair services provider of its kind in New York City, specializing in new installation, repair, and service of commercial and retails doors and gates