Corrosion Resistant Doors
Corrosion Resistant Doors Installation & Repair NYC
Door Guys NYC
At Door Guys NYC, you'll be sure to find the corrosion-resistant doors that keep you protected, year after year. Call (212) 983-0249 today to find the corrosion-resistant door most suited to your taste and your wallet.
Our corrosion resistant doors will keep you and your house or office safe from water and moisture. Water and moisture can cause irreversible damage to furniture and a lot of doors, but not to our specialty corrosion-resistant doors. 
We have a large selection of corrosion resistant doors that are immensely durable and highly functional. These doors utilize premium materials, and we guarantee that they'll be able to withstand even the most corrosive environments with high rates of humidity.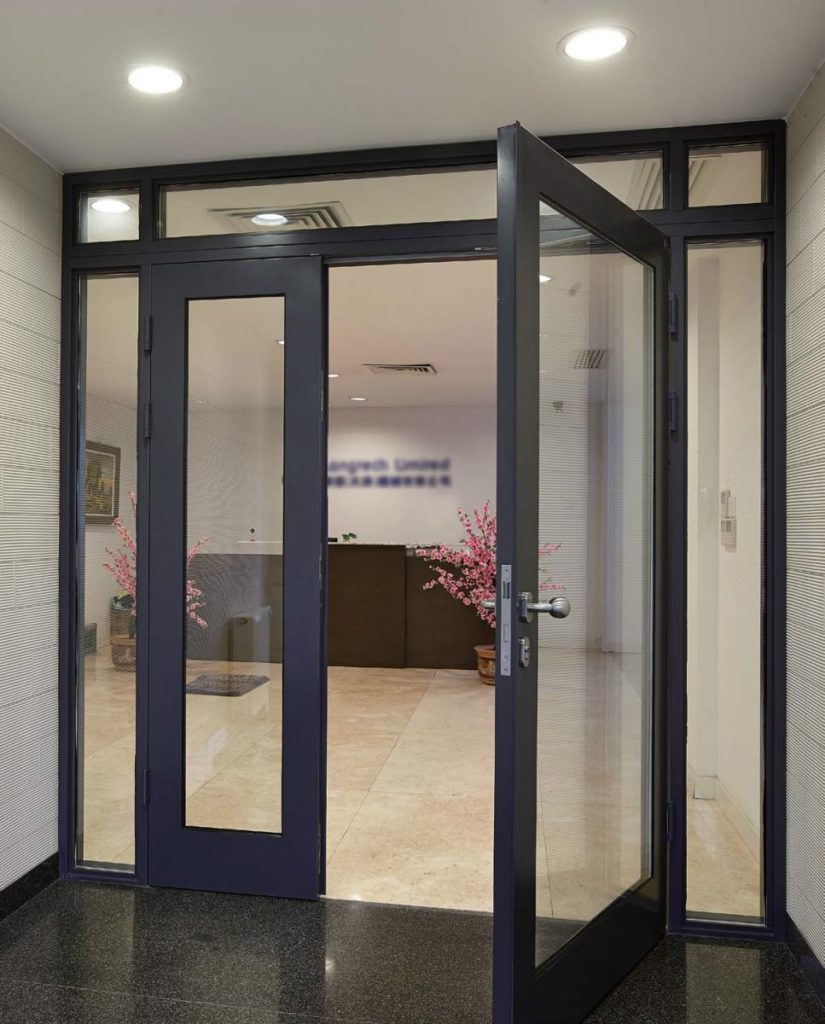 Should You Get in NYC?
What Kind of Corrosion Resistant Doors in NYC?
Whether you choose a fiberglass door or a durulite door, you'll have the protection you need with durability that lasts years and protects you from all exterior elements. We also have a lifetime warranty for these doors, so you can rest assured that no matter what door you choose, you'll be in safe hands!
We'll install your corrosion resistant doors from start to end once you've chosen it. No matter whether you want a pre-made door, or customize a door unique to you, we'll make sure to adjust any door you like to fit your exact specifications. Call Door Guys NYC at (212) 983-0249 for a consultation and figure out what corrosion resistant door is right for you.
Why Should You Get a Corrosion Resistant Door
in NYC?
Our corrosion-resistant doors will keep your house or business entirely safe from the elements. Our door handles are of the highest quality and will help you make sure that your home or business is absolutely secure from danger. We can fix any kind of locks, deadbolts & door locks, and other accessories you might like to your corrosion-resistant door. We'll ensure that you have all the parts to go with your corrosion-resistant doors.
Our team of highly trained door professionals is expert at installing all kinds of doors – our lifetime warranty for corrosion-resistant doors will put all hesitation out of your mind. Call Door Guys NYC today to get a corrosion-resistant door installed for your home or business today, with a lifetime warranty!
NYC Corrosion Resistant Doors Repair Company
In addition to helping you choose the right corrosion-resistant door, our technicians can provide repair services as well. Our friendly door experts will arrive at your location and fix your door for you. 
If you purchase a corrosion-resistant door from us, we'll always fix it immediately on the lifetime warranty all our corrosion resistant doors have!  Our team works around the clock and is highly experienced at repairing all types of corrosion-resistant doors, no matter the damage. If it's a door, we can fix it.
Call (212) 983-0249 today to find the right corrosion-resistant door solutions for your home or office throughout the five boroughs.
Get in Touch with Us Today
Whether in a hospital, a retail store or grocery, an office, hotel, public building, or private residence, it is worth it to consider automatic sliding doors given their myriad benefits. The technicians at Door Guys in New York City are experts at installing, maintaining, and repairing these automatic doors, commercial doors, glass door repair. Call (212) 983-0249 today to find the most affordable and convenient door solution for you throughout the five boroughs.
Door Guys NYC is the premier door installation and door repair services provider of its kind in New York City, specializing in new installation, repair, and service of commercial and retails doors and gates