Commercial Door Repair Services in NYC
Throughout all of New York City. At Door Guys NYC, we always have a repair solution uniquely adjusted to your door. Whether the door of your business is made out of glass, wood, aluminum, or any other material, you'll be thoroughly satisfied by the repairs we provide. Commercial doors in NYC are often equipped with a variety of bolts and locks for maximum security against thieves and burglars.
A defective door at the entrance of your business means lack of security and should be repaired as soon as possible. At Door Guys NYC, you'll find some of the best door professionals who are experienced and trained in commercial door repair . Contact us today to make an appointment.
Services for Commercial Door Repair in NYC
Can You Expect in NYC?
At Door Guys, we can repair any commercial door for you – fire-rated doors NYC that provide extra safety your business might be needed in an industrial area, automatic sliding glass doors for office complexes or the shopping malls, electronic security gates for car garages, and safety grilles for building entrances.
We also fix roll-up doors for warehouses and manufacturing plants. No matter how stringent your building's fire security rules are, we've got you covered with our one hundred percent fire-resistant door fixtures.
Our dedicated team of commercial door repair experts will fix your door for you no matter where you've purchased them and can also help with installing fixtures and parts you need for your door maintenance. Give us a call at (212) 983-0249 for a consultation.
Emergency Commercial Door Repairs in NYC
We offer around the clock emergency repair services, so no matter when you need us, our team will be ready to service your commercial door and ensure that it is restored to its original glory. You'll also be assisted to know whether you should get a door system replaced or just repaired.
Whether your business's door is made of wood, aluminum door, glass, or any other material, you'll find Door Guys NYC to be the complete solution for your commercial door repair needs.
Our team has the tools and the knowledge to ensure that no matter the damage, it will be repaired and as good as new for you. You won't have to worry a moment if you choose us. If it's a door, we can fix it.
Commercial Door Repaired In NYC?
When You Should Get
If your door keeps on getting stuck or jammed, you should get the door and door frame looked at by one of our experienced door repairmen. You'll also need a repairman if your door keeps on squeaking, or the door jamb is damaged. We also offer replacement services for locks on your commercial door that are broken or stuck and customize doors you've already purchased by adding new handles, locks, and door closers installed according to your needs.
Door Guys is New York City's go-to for all door-related needs. Call (212) 983-0249 today to find the most affordable and convenient commercial door repair solution throughout the five boroughs.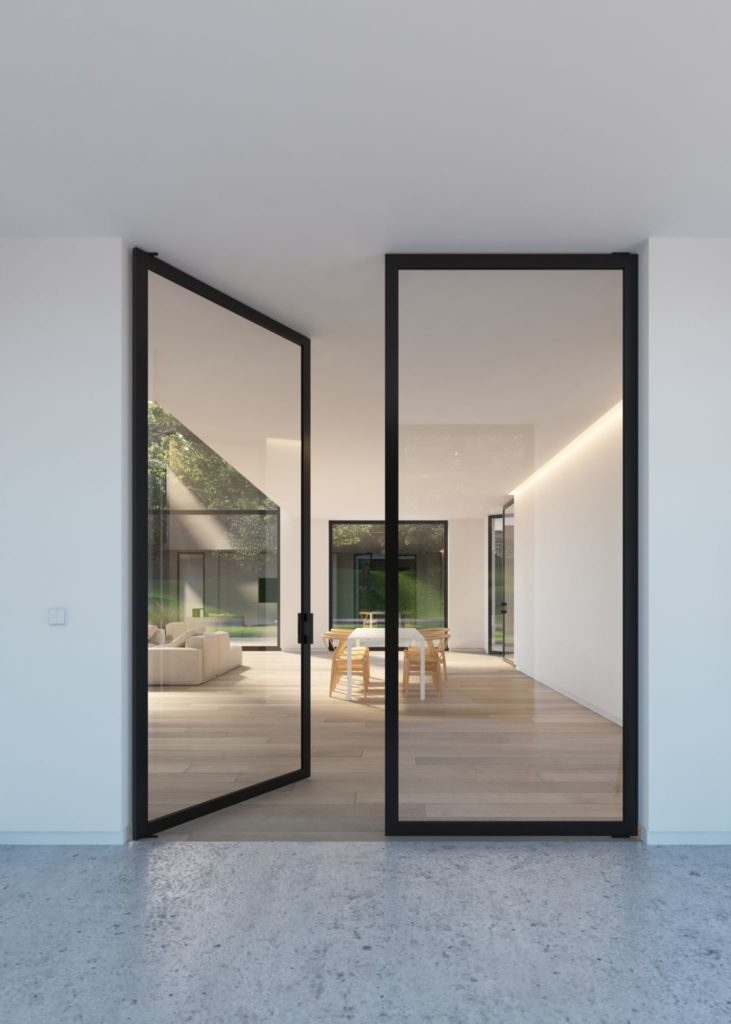 Get in Touch with Us Today
Whether in a hospital, a retail store or grocery, an office, hotel, public building, or private residence, it is worth it to consider automatic sliding doors given their myriad of benefits. The technicians at Door Guys in New York City are experts at installing, maintaining, and repairing these automatic doors. 
Call (212) 983-0249 today to find the most affordable and convenient door solution for you, throughout the five boroughs.
Door Guys NYC is the premier door installation and door repair services provider of its kind in New York City, specializing in new installation, repair, and service of commercial and retails doors and gates