Residential Wood Door Repair Experts NYC
You can choose a residential wood doors from our vast selection of pre-made wooden doors. If you'd like something more unique, we can also build and customize a wooden door for the exact specifications you provide.
Your front door has a huge effect on how your house looks. The door you choose will add style to your house – is it modern and stylish? Is it vintage and old-world? No matter how you want your house to feel, we at Door Guys NYC have got you covered. 
Our variety of pre-made wooden residential doors are proof that you don't have to break the bank for protection and style. They'll give you maximum security on a tight budget. Give us a call at (212) 983-0249 to schedule a consultation for your residential wood door installation.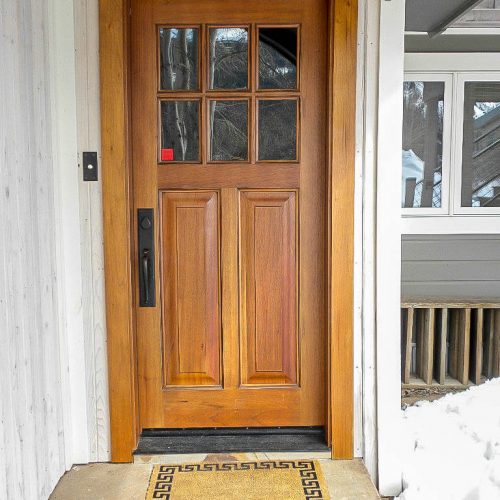 Need Residential Wood Doors Replacement in NYC?
We also offer repair services for doors you have bought out of New York City. Our highly trained door experts are always available to you for emergency aluminum door repairs, or you could always call (212) 983-0249 to arrange an appointment that fits your schedule for later. 
We have an array of door parts and fixtures of the highest quality that we will use to fix your residential wooden door so that you never have a problem with it again. We can customize each door with window panes, door slots, handles, locks, and the like.
Why Should You Get Residential Wood Doors In NYC?
Wooden doors are highly insulating and ensure that your house remains warm and cozy. To ensure that we have something suiting to your taste, we have many designs and finishes you can choose from. We have doors available in a variety of styles that are suitable to be used for both interior and exterior areas. 
Consult with one of our expert door installation technicians, and they'll guide you on which type of wood door could be the most suitable option for your needs.
Residential Wood Doors Installation in NYC
Call Us Now at (212) 983-0249
There's nothing like a wooden door to add that snug warmth to your house. Not sure whether you should repair or replace your wooden door in the house? Call (212) 983-0249 today and our technicians will help you in choosing the best way forward for you.
If you are looking for high-quality residential wood doors or installation services, Door Guys NYC is the right place for you. We offer both installation and repair services for residential wood doors, ensuring that they complement your exterior as well as provide security. Find the best options in the residential wood door for you.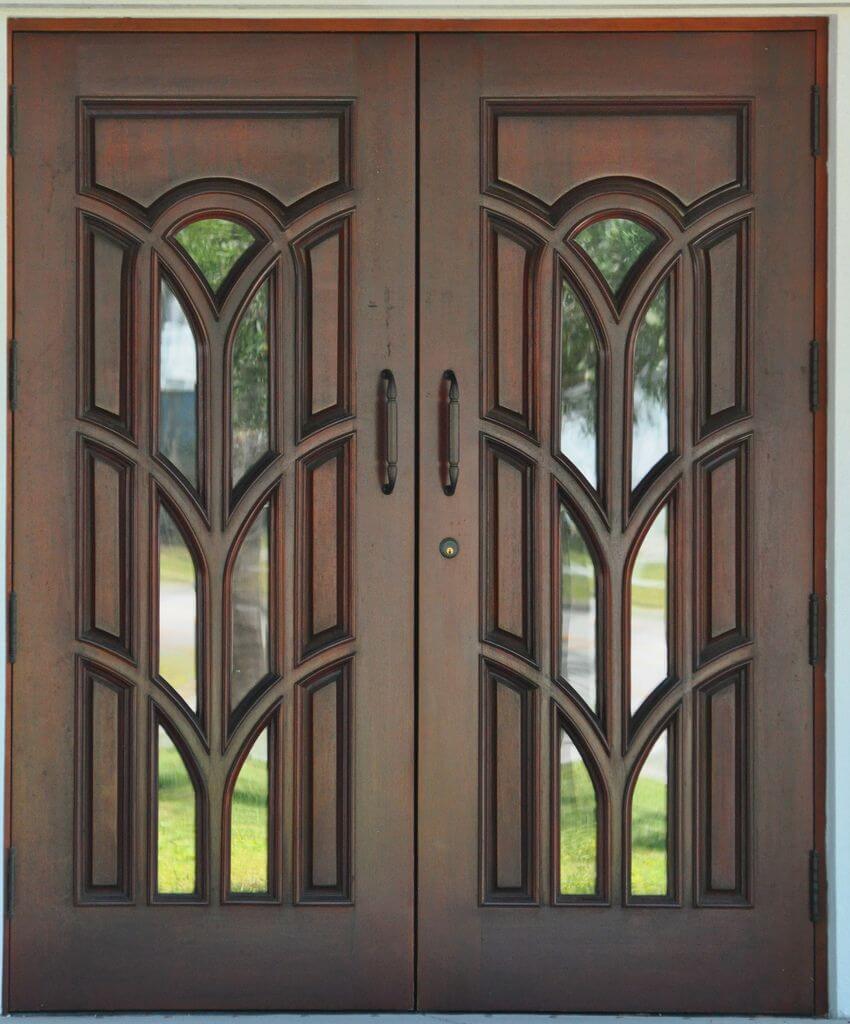 Get in Touch with Us Today
Whether in a hospital, a retail store or grocery, an office, hotel, public building, or private residence, it is worth it to consider automatic sliding doors, Commercial Entry Door Repair given their myriad benefits. The technicians at Door Guys in New York City are experts at installing, maintaining, and repairing these automatic doors. Call (212) 983-0249 today to find the most affordable and convenient door solution for you throughout the five boroughs.
Door Guys NYC is the premier door installation and door repair services provider of its kind in New York City, specializing in new installation, repair, and service of commercial and retails doors and gates