premier door installation &
door repair services
Door Guys NYC is the premier door installation and door repair services provider of its kind in New York City, specializing in new installation, repair, and service of commercial and retails doors and gates. Since its inception, Door Guys NYC has been dedicated to fulfilling the unique door needs of both retail and industrial clients. Founded by a team of professional door enthusiasts (yes, we really do feel that passionately about what we do!), this full-service company's goal is to offer you, the customer, more features and higher quality at the best possible prices. All you have to do is call us at (212) 983-0249 for all your door-related needs!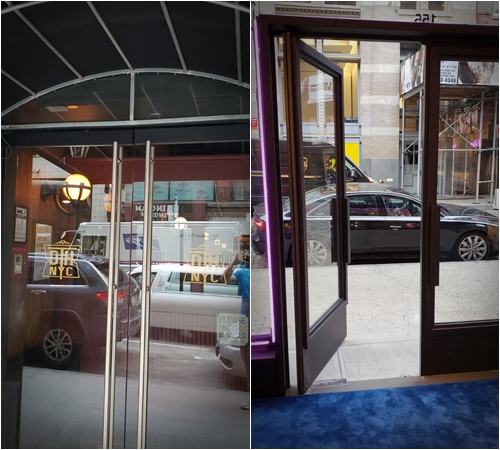 Door Guys' Mission To Provide the Best Door Installation
& Repair Services in NYC
Our mission is to offer you such exceptional services so that you stick with us for all the door work you need! It is evident from the fact that most of our business comes from our repeat clients – existing retail and industrial customer accounts that have been thoroughly satisfied with our work! It shows that Door Guys NYC has cultivated a reliable team of technicians who combine years of experience with exceptional expertise. From our perspective, the more time and money we can save you, the better we are doing our job! In a nutshell, you matter to us.
We Ensure Security
for Your Premises
We evaluate your security and safety issues on-site before installation and offer maintenance and preventative services as well. Door Guys NYC is also available in round the clock when you're in need of emergency services. What's more, you benefit from our broad selection of automation products, retail and commercial doors, as well as our repair and installation services in NYC. You'll especially fall in love with our turnkey solutions, which include complete gates, reinforced with security equipment. Add reasonable pricing and incredible turnaround time to the mix, and you have yourselves a winner!
Our Range of Door
Services We Offer in NYC
Our experienced teams are ready to provide you the services you need. Just give us a call at (212) 983-0249.
Door Guys NYC focuses its product offering and installation services in New York City, where its offices combine the right people with the right price and adds more than a dash of diligence and passion. No matter what commercial or retail door services you might need in NYC, Door Guys NYC is right where you need us to be: at your doorstep! Call us at (212) 983-0249 to schedule an appointment.
Door Guys NYC is the premier door installation and door repair services provider of its kind in New York City, specializing in new installation, repair, and service of commercial and retails doors and gates